Contextual Marketing & Engagement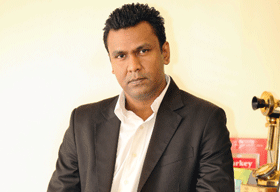 We live in an era where we think, eat, breathe, and sleep digitally. Marketers are not lagging behind to use this platform and leverage the opportunity to market the product to their respective TG. With this comes the boom in the customer engagement space; contextual marketing, it has become a buzz word around the world and is gaining momentum with quite fast pace among the patrons. Keenly gauging the consumers' patterns, interests, requirement etc. are the few key elements of contextual marketing. Consumers are quiet aware about their choices; a tom, dick and harry marketing cannot fetch their interest. The more engaging, individual driven marketing stands a great chance to catch their eyeballs which can equally compensate the ROI.
The cultural shift from traditional marketing to contextual marketing shows the shifting buying pattern of the patrons and their preferred choices. Google AdSense makes a much more logic here to drive the attention of the target audience who is indirectly looking for the target advertising to cater their specified needs. It is one of the instances of the contextual marketing where the ads are displayed on the search patterns which users look in for. In short, it is a future big wave for the customer conversion. It is purely a customer centric marketing which is point blank displayed only to fetch the customers. Contextual marketing is an indispensable tool these days since it is a succinct way to reach to the TG at the right time simultaneously sharing the right and apt information on the basis of the user's need which is mapped based on various parameters, AI, and pattern mapping.
Using the data with the sole purpose of marketing a particular product and adhering to the ethics will result into the more brand engagement
With the penetration of the smartphones and tabs, consumers are spoiled for choices, all thanks to the micro moment. You name it and it is just a click away for the consumers. Micro moment contributes to the contextual marketing to a great extent to collate the data, pattern, buying history, consumer behaviour, location and many more which helps the marketer to channelize the product and cater it to the patrons in the more engaging way, thus having more sale conversion. There are many brands in the industry which are leveraging opportunity on consumers searching pattern and simultaneously gathering the right information to target their advertising/marketing skills. At the same time, it is also important to understand the thin line between the privacy of the customer and owning the collated data. Using the data with the solely purpose to market the particular product and adhering to the ethics are more appreciated, resulting into the more brand engagement. Brands are now engaging smarter tools like Chatbots, and user profiling data mining platforms to build the engagement and be a part of the user's life and help the user with everything they need and when they need it very contextually.