What the New Culture at Coworking Spaces Could Mean for the Indian Workforce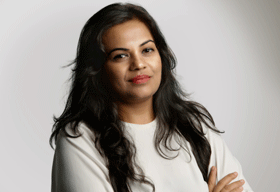 Based in Bengaluru, IndiQube provides companies with the right working, environment, amenities and adequate flexibility that helps them thrive in the corporate world with a single point focus on their core operational growth.
The past few years in India has seen theintroduction and rapid upsurge of a different kind of workplace; one that has shaken the established notions of what the functions of a work environment should be, how professionals should behave within the space and also opened up possibilities to explore newer forms of professional and social interactions. The positive changes they have heralded are a proof of the Indian workforce having embraced the concept of coworking spaces and customizing them as their own.
A number of catalysts have played a role in the take-off of coworking spaces. For many startups that were initially really about single digit team members, leasing big office spaces in a pricey real estate market and creating a conducive work environment, was simply not a viable financial option. For others, the allure of becoming an independent professional not tied down to any one company, especially in a volatile job market, was an important career move. Yet, they still felt the need for an organized workplace that would draw some boundary between home and work.
While coworking spaces may have started off from the necessity of collaborating with fellow entrepreneurs facing the same need, today it has evolved into a carefully thought-out and planned environment that fosters the growth of communities and encourages productivity. This means that professionals who frequent or work out of coworking spaces are able to work in a place devoid of the rigidness that accompanies most corporate offices. Here, they are also surrounded by individuals with whom they have a shared mission: ensuring a work-life balance by finding an ideal work environment rather than be restricted by the 9AM to 5PM clock and strict HR policies.
In a market place where the approach to work has become increasingly casual, coworking spaces have come about as a solution that allows these professionals to access and enjoy the facilities of a workplace without the requirement of putting on a work persona to fit in. This, in turn, has led to a shift in perception of work itself. Individuals now know that there isn't just one set of rules to go by when it comes to approaching your work, rather they have the freedom to explore working styles and places that suit their needs best. Naturally, this has resulted in a peak in productivity, as employers and workers understand that deadlines being met is the end target and this allows the latter to have more job control.
The lack of strict adherence to a set number of working hours has given employees and independent professionals alike the freedom to prioritize work or personal affairs as required
The lack of strict adherence to a set number of working hours has given employees and independent professionals alike the freedom to prioritize work or personal affairs as required. While individuals appreciated having this kind of autonomy, they also valued the structure of discipline that exists within their coworking spaces as this helped them stay motivated and productive. The focus in coworking spaces shifted from the kind of 'flexibility' with your work that is imposed by your employer, versus the actual flexibility that you are in charge of.
People in coworking spaces are also able to experience a different sort of interaction with their coworkers. As there is no compulsion for interaction, individuals are able to make more meaningful and useful connections, since their business network now extends beyond just the industries they work in. They are easily able to make collaborations as required and barter services with other community members.
This brings us to another major aspect of shared work spaces. The members who work out of these offices, whether on a long-term basis or in a sporadic fashion, all find that they develop a sense of belonging and companionship with the co-tenants of their workspace. This is because while they are not compelled to be there, they find that they want to as there is a special vibe and a different experience that comes with these spaces. Individuals working in shared work spaces report their social circles having significantly widened as well, from relationships established at the workspace.
While coworking spaces have traditionally catered to freelancers and startups, big businesses too are now eager to become a part of this new culture. The appeal for the bigger companies is the idea of being surrounded by the energetic vibe and talent of newer startups, as this could also enable them to be better-equipped to identify emerging trends in the market. For such companies, this transition is significant as it brings about a change in culture perception with prospective employees and clients.
All in all, coworking spaces act as a facilitator for individuals and businesses to find a comfort zone that allows the growth of creativity and productivity, expansion of social and business networks, stimulation of ideas and collaboration, and innovation. The norm of highly regulated corporate offices is clearly changing, and what this means for the Indian workforce is ample scope for exploring different roles, different work environments and different styles of working itself.