Food Processing Industry: Pathway to a New Future of India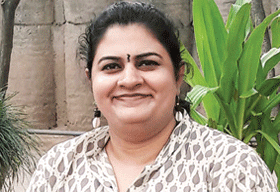 GearCraftSolutions is a New Delhi-based Marketing & Advertising company offering a wide range of services that include Marketing, Advertising, Brand Management, E-Learning Videos, Digital Marketing, Animation, Logo Designing, Website Designing & Development, and many more.
Abstract
India's demographic dividend is much talked about with more than 64 percent population of youth. However, Indian youth is turning away from agriculture because of low profitability. Food Processing Industry is perhaps best way to seize opportunity of demographic dividend. It can give us a new generation of progressive rural entrepreneurs. Prosperity in rural area will have a multiplier positive impact on socio-economic development of the country. In short, Food Processing Industry can narrow gap between rural and urban India.
India is a land of agriculture where more than 50 percent of its population is dependent on agriculture related activities. However, the rural economy is in deep trouble today. The rains are less reliable. Sudden heat waves create challenging conditions for crops. Poor harvests result not only in debt, but also in malnutrition for smallholder farmers. Lack of jobs in the rural economy, low productivity and low profit realization are pushing people out of agriculture, and parents don't want their daughters to get married to farmers. Farmers still continue to commit suicide in different parts of India.
Many Indian farmers are turning their backs on the life altogether. The pull of the city, with the promise of better work and a better income, is drawing huge numbers of rural Indians away from the land. Each time a small farmer migrates to an urban area, it equals to one food producer less and one food consumer more. If alternative and sustainable livelihood options are created in rural areas, with a special focus on youth, the potential of this migration can be reduced.
If there is one sector that has been growing faster than agriculture & manufacturing sectors, has the potential to create jobs in the rural areas, bridge the gap between the price paid by the consumer and that received by the farmer, and create value addition and earn foreign exchange by export of value-added farm produce, it is the Food Processing Sector. In addition, this sector does not only remain a bridge between farmers and entrepreneurs, it converts the farmer into an entrepreneur. Fast growth in food processing and simultaneous improvement in the development of value chain
are of great importance to achieve favourable terms of trade for India's agriculture sector both in domestic and international markets.
India is the second largest food producer in the world. The Indian food processing industry accounts for 32 percent of the country's total food market, one of the largest industries in India and is ranked fifth in terms of production, consumption, export and expected growth. However, overall less than 10 percent of the total food produced is processed into value added products in India. Several thousand crore worth of farm produce is lost every year due to improper post harvesting, storage facilities, processing losses, mishandling, improper packaging, ill-equipped and weak cold chain infrastructure. It is therefore imperative to introduce state of the art technology in the food-processing sector to minimize post-harvest losses. It also calls for a concerted attention to a few selected food products where India has or can develop a competitive edge over other countries. More and more customer demand and increasing global competition is calling to improve the pace and Quality of Innovation in this sector. Increasing retailing and higher spending of consumer is expected to increase the penetration of processed food in the Indian market. As a regulatory mechanism, the Ministry of food processing industry acts as a catalyst to bring greater investment for the entrepreneurs, guiding and helping the industry to create a conducive environment for its healthy growth. However, Rural Entrepreneurship need more focus and emphasize for tapping all such cashing opportunities. It can play a vital role in diversification and commercialization of agriculture, enhancing shelf life, ensuring value addition to agro products, generating employment, enhances income of the farmer and creates market for export of agro food. However, there are lots of Barriers in the Entrepreneurship of food processing pertaining to technology, finance, marketing and export. There is an urgent need to provide facilities for entrepreneurs to running up of economically viable unit.
ample awareness of such schemes at rural level is required so that more and more rural population can take benefit of these schemes and upgrade their standard of living
PM Kisan SAMPADA Yojana along with its related schemes like Mega Food Park, Cold chain, Expansion of Food Processing and creation of Forward and backward linkages and Food Safety and Quality Assurance Infrastructure are a comprehensive package which will result in creation of modern infrastructure with efficient supply chain management from farm gate to retail outlet. It will not only provide a big boost to the growth of food processing sector in the country but also help in providing better returns to farmers and is a big step towards doubling of farmers income, creating huge employment opportunities especially in the rural areas, reducing wastage of agricultural produce, increasing the processing level and enhancing the export of the processed foods. However, need is to bring velocity in the implementation of such schemes at ground level.
India has the opportunity to reap the so-called 'demographic dividend'. This benefit can materialise only if this huge potential of the working age population is channelised in the right direction. Organizations like Food Industry Capacity & Skill Initiative (FICSI) are working to ensure that the Food Processing industry is able to grow with skilled manpower, increase productivity and profitability. However, ample awareness of such schemes at rural level is required so that more and more rural population can take benefit of these schemes and upgrade their standard of living.
Food Processing Industry is not only the need of the hour but also has the potential to bring prosperity in rural economy and contribute to the socio economic development of the country. It is certainly the pathway of a new future for India. However, the real challenge is to develop industry in a way which takes care of small scale industry along with attracting big ticket domestic and foreign investments.