Digital Transformation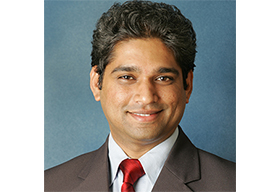 Cisco is a California-headquartered IT & Networking Solutions company that enables businesses to transform the way they connect, communicate, and collaborate with their stakeholders through its suite of services that include Networking, Wireless, Security, Unified Communication, Cloud, Collaboration, Data Center, Virtualization, and Unified Computing Systems.
Digital Transformation –
The one term that signifies both opportunity and challenge – has been top on the minds of most business leaders in recent times. Digital transformation is disrupting business in every industry. 'Digital-enabling' the enterprise is a topic of board room discussions, as organizations are looking to safeguard themselves from the threat of digital disruption. The difference between digital disruption and traditional competitive dynamics boils down to two main factors: the velocity of change and the stakes involved.
Digital disruptors innovate rapidly, and they use their innovations to gain market share as also scale far faster than competitors who cling to predominantly physical business models. They are especially relevant in the current context as they can seemingly grow enormous user bases almost overnight, and are agile enough to exploit business models that threaten incumbents, often in multiple markets.
Building a Digital Enterprise calls for a holistic view of the technological and organizational processes that would enable organizations to serve customers better, attract & retain talented workforce, optimize processes, be agile, and build resilience towards business threats.
Smart organizations are applying technology to build new business models, processes, software, and systems that bring connectivity and visibility into every aspect of their organization. They're harnessing these new connections and insights to optimize internal processes, enhance customer experiences, and empower employees.
Digital Business Architecture
It is important to have an integrated approach and weave together all aspects of technology, solutions, and strategy to successfully navigate the journey to a digital business. A robust technology foundation is critical to the success of a Digital Aspirant – technology foundation that integrates connectivity, security, automation, collaboration, and
analytics across the entire business value chain. There is an emergence of a new generation of outcome-oriented digital solutions that should ably be supported by a developer environment that drives faster innovation.
These initiatives will unlock billions in trapped value in the form of new revenue and cost savings.
Digital Transformation strategy focuses on three broad areas:
• New Customer Experiences:
Delivering delightful customer experiences is key to winning and retaining business, strengthening loyalty, and maintaining credible sustained differentiation. In a world of always-on digital services at your fingertips, customer expectations are soaring. Providing a seamless omni-channel experience to each customer, across every channel of interaction strengthens customer loyalty.
• Innovative Business Models:
New business and operating models, enabled by data flows and analytics, allow companies to reimagine the value they generate for customers and themselves.
As more and more devices get connected, companies have the potential to connect to and collect data from every extremity of their value chain. This sets the stage for new ways of doing business, thereby enabling organizations to disruptively transform their existing business models. The result is faster time-to-market, leaner operations, and greater agility to respond to market changes.
• Empowering Workforce Innovation:
Transforming the workplace into a flexible, collaborative environment empowers a digital workforce. This increases employee engagement and productivity, while enhancing innovation. Employees should be empowered with the tools to be more connected, engaged, and mobile. Digital workforce requires nonstop connectivity, rich collaboration to support deeper engagement, and security everywhere. With these capabilities in place, organizations can increase productivity and improve their ability to attract and retain the best people.
Adopt agile software development along with continuous integration and continuous deployment to increase feature delivery
Blueprint for Building a Digital Business
Here are the five key considerations to unlock digital business transformation and build a Digital Enterprise:
• Enable New Business Models:
Align IT around business outcomes, focusing on closer partnerships between IT and lines of business to execute on business transformation.
• Simplify Everything:
Deliver simplicity across the organization, with IT as a Service and a services-based approach to everything, from supply chain to customer service.
• Build Modular IT & Automate:
Decouple and modularize code for reuse across multiple services, and leverage cloud services when possible.
• Deliver Data to Drive Business Decisions:
Provide data as a service to support lines of business in a self-service, easily consumable way, using natural business language.
• Continuous Delivery:
Adopt agile software development along with continuous integration and continuous deployment to increase feature delivery.
Finally, no digital initiative can succeed if businesses can't keep business-critical assets and communications safe. As a foundation for transformation, businesses are securing everything and providing continuous policy-based threat protection across devices at the edge of the network, across the infrastructure, and through the data center and the cloud.