Why are the First Three Weeks at a School Critical for the Child?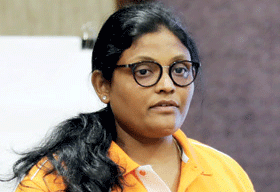 IMAX Program is a Bangalore-based Education startup that partners educational institutions analyze the processes they follow, support them with learning materials, and craft processes that are all crafted to work together as an interconnected system to drive effective learning.
For a child, the first few weeks in a school are socially confusing and academically challenging. They are experiencing social transitions between parents, peers and teachers. Moreover, there is a new academic syllabus in place which seems overwhelming. Whether academically strong, socially popular, or timid in nature, there is a form of anxiety always working in a child's head with regards to going back to school, especially in the first three weeks.
Children should be equipped with the right tools and knowledge to face their fears and address their concerns proactively. Else, the anxiety spreads like an illness and engulfs the child, making it difficult to manage. If children exhibit one or more of the following behavior patterns, then she/he might be facing back-to-school anxiety:
1. Seeking more attention than usual/ wants to be left alone
2. Not sharing what is happening in school
3. Changes in eating and sleeping patterns
4. Exhibits strong high/low emotions
This back-to-school transition can be stressful for any child. The sooner he/she can settle into the school, the sooner the classroom transactions between teacher and students become productive. Just like a warm-up is helpful before starting a game, a similar settling-down period benefits the child. But students are often expected to hit the ground running and rectify their mistakes almost immediately. This creates a cycle of tension in the classroom transactions.
Even before starting-off on the academic front, teachers should take time to set behavioral expectations and establish key routines in the classroom. These are best done by frequent modeling and explaining the reasons behind the expectations and routines. Teachers should also spend time on children knowing each other and increase familiarity. If children know the faces around well, the key expectations, and the routines, they will display less anxiety and will settle into the new environment.

" Even before starting-off on the academic front, teachers should take time to set behavioral expectations and establish key routines in the classroom"

It is also important to ensure students are academically setup for the ensuing academic year. Teachers should take out time to identify gaps in fundamentals from the previous grades and focus on 'bridge classes' for them. During the 'bridge classes', it is important to ensure mistakes are approached in an emotionally safe manner; else, a tone of anxiety will set into the class.

Good data practices are a huge help in the first few weeks. The previous year's academic data of the child tells a story unique of that child. Often, it is the one resource that is usually missed. Discussions about the data will reveal insights to teachers about the child's difficulties ahead. It will help to create a roadmap ahead for the class as well as be cognizant of issues that will crop up for the child. Often, these can be discussed with the children as well. Once a child realizes the school is focused on helping him/her succeed, he/she feels safe and less anxious.


Good data practices also ensure there is enough student data about interests and activities. Before beginning the academic syllabus, teachers can use this information to generate excitement about the topics to be learnt. They can connect the new topics with the students' interest and activities. These can involve questions, stories, or wall displays – anything that can create enthusiasm among students.

Parents should cooperate with teachers to eliminate back-to-school anxiety. In the first few weeks, parents should be regularly in touch with teachers about any anxiety behaviours and cooperate with the teachers. They should establish home routines and reinforce behaviours expected by the school. More than the academic performance part, they should be sensitive to the emotional needs of the children.

The foundation to a child's happy learning journey across the academic year is laid in the first few weeks. It will seem a struggle to be on top of our toes for those three weeks, but it is an upfront investment that will pay off for the rest of the academic year. This investment will involve a multi-pronged approach around setting-up expected behaviours, regular routines, knowing classmates, bridging the gaps from previous grade, and watching-out for signs of anxiety. If the children feel emotionally safe, then this investment will lead to highly productive classroom transactions and a successful academic year for teachers and parents.