The Reach of 3D Printing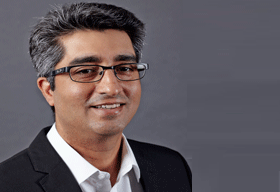 Based in Delhi, 3D Boulevard is a 3D printing organization offering customized 3D print solutions for medical,education, jewelry and several other industries.
With the importance of technology growing in the education sector, 3D printing is fuelling limitless creativity among students. To enrich teaching across STEM (Science, Technology, Engineering and Mathematics) and design subjects, there are innovative ways of using 3D printers as a technology to help teach subjects in a much more engaging and interactive way. Some education institutions are still in the early stage of adopting this new innovative technology, but 3D printing has the ability to revolutionize education in a holistic manner. Also known as 'Additive Manufacturing', the technology provides teachers with three dimensional visual aids to use in the classroom while illustrating methods but also makes it easy for them to seize the interest of the students compared to just showing the pictorial representations of objects. 3D printers can be used in home, school, office and manufacturing labs. The technology helps in evaluating ideas that can be printed quickly by a student using easy to use open-source CAD software via a browser or downloaded free print files that are available on the internet via open-source communities. The usage improves creativity and innovation. 3D printing technology is turning out to be an effective means for classrooms, where students are undertaking real world learning experiences to be better prepared for tomorrow's challenges. It nurtures creativity, satisfies intellectual curiosity and inspires students to invent, design and engineer. It encourages new ideas, helps them bring things to life, and create real objects that model the innovations with high accuracy, fine detail and moving parts. Tomorrow's engineers, designers and problem solvers deserve every tool available to build a brilliant future.
A recent pilot project conducted in the UK demonstrated how new and emerging technologies such as the 3Doodler(3D Pen)can enhance, shape and influence
an educational setting in a variety of ways; as well as encourage students to take on new challenges. The program specifically highlighted how the 3Doodler 3D Pen can be used to:
• Incentivize performance amongst students;
• Diversify teaching methods within the classroom;
• Stimulate kinesthetic and visual learners;
• Enhance the performance of divergent thinkers;
• Improve concentration amongst students, including those with ADHD
• Level the playing field between male and female students, especially in the sciences.
3D printing technology is turning out to be an effective means for classrooms, where students are undertaking real world learning experiences to be better prepared for tomorrow's challenges.
At The Hospital for Sick Children (SickKids) in Toronto, art therapy has been a part of the treatment regimen for psychiatric patients for some time, and has recently been expanded to include medical patients. This new art therapy program is funded entirely by donors. Jennifer Bassin is an art therapist at SickKids. Her background includes a Master's degree in counseling and a background in psychology. She doesn't consider herself an artist, rather, she considers art and the making of art as a tool that allows children to address difficult challenges in a controlled way. 3D Printing is a great way for schools to really engage their students in the learning process and offer advanced possibilities for a variety of disciplines. Every school would need to integrate 3D printing to prepare next generation for their future careers.
3D Printing is changing School education in many different areas. The most obvious applications are in the prototyping capabilities useful for engineering, medical, fashion, and architecture and art students. More disciplines where 3D Printing adds value are:
● Historical artifacts can be printed to be investigated without worrying about damaging the original piece or a landmark which is located remotely.
● An extra dimension can be added to the artwork of graphic designers.
● 3D prints of skulls and all other bones can be used by biology students.
● Chemistry students can 3D print molecular structures to support their learning process.
● Engineering and Computer Science students can design prototype to test their creation.
3D printing has been evolving very rapidly in last couple of years. The printers are getting more advanced, cheaper and make use of several materials like ABS (Acrylonitrile Butadiene Styrene),PLA(Poly Lactic Acid), LayWood - Wood Composite Filament, Metal Composite, Conductive Filament, Carbon Fiber Composite, Nylon, HIPS - High Impact Polystyrene, Soft PLA, Flexible Filament and Neon & Glow in the Dark Filament, Limestone, LayBrick and many more. 3D printing is a disruptive technology and will see a huge impact on manufacturing, logistics, and healthcare. Niche applications like arts and crafts, interior decoration, fashion accessories, footwear designs, jewellery designs, animation & gaming, customized footwear designs, furniture and modeling have potential as well.