Relearning to Stay Relevant: Family Managed Business in the Era of Digitisation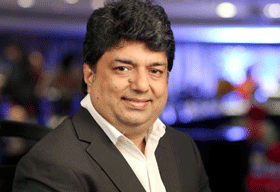 Olej is a Mumbai-based green energy solutions company engaged in conservation of energy through commercially feasible technical solutions that promote efficient use of energy, thus resulting in the deprived areas receiving saved energy and also cut costs for residential and commercial establishments.
Every day is not the same. No two problems are similar. These home truths apply to opportunities and challenges for most businesses, whether big or small. There are some industries/sectors which continue to be worthy of their market value, while many businesses have shrunk, depreciated in value and fallen off. Such are today's unforgiving times.
Many sectors, companies, products/services are vulnerable to becoming redundant-sooner than later-due to rapidly changing and pervasive technologies. Those owners/entrepreneurs, who smelled the coffee and woke up early, are the only ones who have renewed the business model, ensuring continued success. The majority, who were emotionally 'married' to their dated business models and strategy eventually are/will lose out.
While family managed businesses have been around for a long time, it is only in the recent couple of decades that they have adopted new practices and managerial talent. Hence, their vulnerability to the present business environment could be even higher. For family managed businesses, staying relevant, earlier than later, could be a wiser step.
The above have been some of the key lessons, I learnt by attending the Entrepreneurship Program at S.P.Mandali's Welingkar Institute of Management, Mumbai(WeSchool). Let me elaborate on three themes –
You need not have to be an IT professional to integrate technology in your business
Technology has become a part of our daily lives. It offers convenience, saving time in our basic chores, enabling us to overcome limitations of distances and 'bringing us closer to our families' who are thousands of miles away. Those business ideas that 'fasten' any process and/or add convenience, is likely to become profitable quicker. The scenario in the B2B space is more or less similar. Technological advancements are
influencing such businesses too, and is undergoing a paradigm shift. Businesses that apply or provide automation and application of technology are likely to be more successful. These changes are being observed in B2C, B2B businesses and other models too. With the advent of AI, Machine Learning, new industries/business models/jobs would flourish most of which probably do not even exist today. There is certainly, a huge opportunity to redefine businesses, powering with the push towards digital. I have learned to welcome changing times while being part of this Entrepreneurship Program.
The virtual world has multiplied the opportunities to attract trade partners & consumers who otherwise had limited access due to distance or lack of bandwidth for information
A closer look at automation and digital transformation in family-run businesses
Today, the nearest grocery shop has transformed into a mini super market, including camera surveillance. Automation and digital transformation have created an ecosystem with choices to adapt or perish. Payments are being done, not only through plastic money, but through online banking. In addition, digital display of information is adding more credibility to the product on a store shelf or even amongst trading partners. Today, for any business-offline or online-digital presence is a compulsory hygiene factor. A company's functional website speaks a thousand words about the particular organisation. It reflects the vision, mission and the thoughts of the leadership/entrepreneur. Most of customer relationship management has also moved to online mode.
On a positive note, the virtual world has multiplied the opportunities to attract trade partners and consumers who otherwise had limited access due to distance or lack of bandwidth for information. Technology has reduced distances with stakeholders and has enabled the addition of new touch points, to stay connected and do more business.
AI and Automation will make humans become more humane, and this is the understanding family-run businesses need to internalize.Such insights about deliverables from IT for different business models can be gained through the exchange of knowledge, ideas and perspectives by being part of an entrepreneur program at a reputed B-School. Acquiring higher skill levels of empathy, creativity, critical thinking and leadership development are part of the program design, would enable we, businessmen to be of relevance.
Next steps - Transformation of Businesses
With the changing landscape of business, India needs agile entrepreneurs who are keen on up-skilling and re-skilling themselves, arming themselves with the necessary knowledge and skills to stay relevant and grow their business.
Going back to formal learning has helped me understand the latest management concepts applicable to the business environment and along with my business experience is also providing the skills required for the practical application of theory. Just as Arjuna hit the eye of the fish effortlessly, entrepreneurs need to achieve business success,through continuous learning, unlearning and relearning.
The seismic changes, powered by Technology, that are changing the fundamentals of most businesses reminds me of Steve Jobs'quote'Stay hungry stay foolish'. By staying passionate about business, we have to'stay hungry'by pushing the boundaries of business, factoring the new realms of the virtual world. It is time young entrepreneurs 'stay foolish', by creating new excellence benchmarks in the new age businesses. If the small time hawkers on roads famously termed as India un inc. are able to update their products/services with changing customer/consumer requirements/expectations, why can't you?