Ready-made Web Solutions: Transforming the Conventional Web Development Scenarios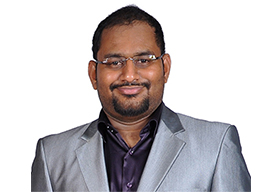 Headquartered in Chennai, Agriya Infoway is a software development company offering a wide range of services that include Web Application Development, Facebook Apps, iPhone Apps, Social Networks, Clone Scripts, Web Design, and Logo design.
Anyone with a keen intellect and vision can't deny the fact that building a web-based software solution from the scratch is nothing but a far acceptable choice as for now. The days of long development cycle has gone past us. We demand more efficient, sharp and result-focused solutions within a limited period of time. So, here comes the age of ready-made web solutions. In fact, this is a huge transition from our less efficient, much grueling conventional development process to a much productive, cost-efficient mode of functioning.
Enterprises have recently taken a rapid move towards ready-made solutions as they realized how much time, cost and effort they can minimize. About 82 percent of IT administrators admit that it takes them more than four months to deploy a business ready web solution. And guess what! When you finally launch the product, the user demands would have changed as well. There is a multitude of benefits customizable software solutions can ensure. It saves a considerable amount of time and effort; it diminishes development costs, as it already constitutes a suite of functionality to suit businesses in the same field.
Guaranteed Market Survival for Emerging Businesses
The reason why customizable solutions save us a lot of time and effort is simply because of the work they have done ahead of us. One of the core parts of any product proposal includes thorough research and market analysis. Ready-made web solutions satisfy all the needs of a specific market through pre-research, and by considering proven patterns and business use-cases. Moreover, it is developed with a clear grasp on the behavior of stereotype users, which help them adapt to the process so quickly without any hassles.
Competition is the incentive to grow. Cookie-cutter software solutions are built with functionalities which have already been introduced. By customizing accordingly, innovating the existing to a further dimension will give you ahead in the competition. In fact, who doesn't like
Bigtime Impact on User-experience
For too long, IT organizations have focused on functionality, timelines and budgets, often forsaking the user experience in an effort to get as much data into the software as possible. Functionalities are of no use if they can't provide the customers with a sense of satisfaction. Cookie-cutter web solutions are built to deliver an impeccable user-experience, all by studying the customer behavior patterns and intents.
Ready-made websites are developed focusing on a specific set of users. Collecting crucial data regarding their online behaviors and actions will help you better interpret their demands and needs. Further satisfying those will guarantee an unmatchable user-experience. A study has been conducted among several enterprises IT managers. 26 percent of them say internally developed enterprise solutions are too hard or confusing to use. 22 percent say they lack the necessary functionality. Either way, we are now witnessing a huge shift from internally developed solutions to ready-to-deploy software solutions.
Futuristic ready-made web solutions integrated with machine learning possibilities can adapt to ever-changing customer demands and market challenges
Infinite Future Possibilities with Progressing Technologies
Lately, the looming technologies such as AI, IoT, and Blockchain have gained some serious attention. Tech giants like Google, IBM and suchlike have begun investing on these as well. The impact of these emerging technological advancements on web development is limitless. From no code to low code and fully turnkey software, the solution possibilities available to enterprises are vast. There is immense potential for well-integrated, innovative ready-made web solutions, especially with Blockchain, Machine Learning and Artificial Intelligence on the rise.
Without learning capabilities, any software will approach problems in the same manner and often end up committing the same mistakes. Machine learning enables these web solutions to learn and update themselves through users' habits, idiosyncrasies, and preferences. Futuristic ready-made web solutions integrated with machine learning possibilities can adapt to ever-changing customer demands and market challenges. Google, Facebook, and companies of that ilk have already developed AI toolkits, which enable the plugging of ready-made natural language understanding and machine learning features into websites.