Owning Innovation is Key to Network Technology Evolution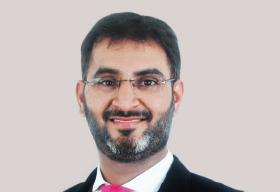 Sterlite Technologies is a global technology leader that designs, builds and manages smarter digital networks. It has global scale manufacturing facilities in India, China & Brazil, and two Software Delivery Centres in India.
Technology evolutions from 4G to 5G, Internet of Things (IoT) applications and much more are marked by disruptions in business models, offerings, and smarter networks that can support it all. Intellectual property rights are the key to surviving and succeeding in this transformational shift to the connected age.
Innovations in network designs are transforming global broadband experience with complete shifts in telcos operating models – tilting revenues from voice to data. New business models are fast emerging, as Communication Service Providers embrace digital and transform to Digital Service Providers. This is accompanied by shifts from proprietary to open network systems and wireless to wireline capital expenditure. Many new players such as citizen networks driven by governments, defence, OTTs and data centres are coming up. On the other hand, the ecosystem of governments, telcos, and partners is getting ready with broadband agendas for 5G and Fibre-to-the-point (FTTx)with deep fibreisation.
With the introduction of latest concepts of Internet of Things, Augmented Reality, Virtual Reality and much more, fibre-to-the-home (FTTH) technologies are becoming faster and moving closer to the actual point of consumption. As a result of a number of smart home applications, UHD/4K video downloads and security applications increase, networks are becoming faster and more resilient.
What's the Catch: Unified Data Networks
Continuing to leverage on these transformational shifts, network technology providers are evolving fast on active, passive and software layers to meet the various needs of the telcos. These providers are shaping unified data networks to be resilient, denser, faster and securer for the increasingly hyper-connected world. 5G, distributed data centres, small cells, open source, Software Defined Networks (SDN), Network Function Virtualisation(NFV)at the edge and much more is happening to enable today's broadband networks.
Optical communication technologies are becoming smarter with lower-loss and bend-insensitivity. Optical fibres have become much more efficient in transmitting light on a basic level. Innovative optical fibres such as G652D A2 today allow telcos to reach end-users, while efficiently navigating around corners and bends at the last mile, keeping aesthetics and ease of installation in mind.
Optical fibre cables are becoming more compact and smaller in diameter, while becoming easier to operate in the field. Take the case of micro-module cables which are light-weight, easy strip-able and far easier to deploy, joint and splice compared to conventional cables, reducing installation time by 30-40 percent.
With the move from 4G to 5G and rapid onset of IoT applications, the global telecom industry will be on the lookout for newer disruptions in business models, offerings, technologies and networks that can support it
In terms of FTTH, innovations in design and materials are making passive kits smarter, smaller, field-use friendly and secure. Innovations such as single box plug & play kit are eliminating the need of specialised kits for each network function such as distribution, transmission, and junction box.
Network management is becoming smarter by use of Software Defined Network(SDN), empowering telcos with abilities to customise a telecom network and offer specialised user experiences like never before. Network function virtualisation(NFV) and edge-computing solutions are providing a new set of software capabilities, allowing telcos to customise parts of their network for different needs: near real-time latency, high speed, reliability & security, unlimited bandwidth and so forth.
On the network deployment methodologies and equipment, massive amount of fibre in networks remains untraceable, due to inefficient and incomplete splicing after cable cuts. Telcos are now looking at innovative telecom services providers with global experience and deeper understanding of deployment standards and best practices. Reclaiming even a small percentage of this dark network can provide additional fibres to telcos without additional investments. All new rollouts are being looked at as long term future investments.
Inability of telcos to track user's data consumption behaviours on a micro-level has tilted the game in the favour OTT providers and platforms. Some of these opportunities are being seized partially and many are up for grabs.
The Differentiating Factor: Protecting Network Innovation
With such transformations happening on multiple fronts, a plethora of opportunities lie with both telcos and network infrastructure creators to differentiate their value proposition through innovative, disruptive research and developments, continuous investments in new product developments and at the same time owning their creative pursuits through intellectual property rights.
Creation, deployment and ownership of innovative technologies are building blocks of next generation telecom industry. Technology providers, web scale companies and disruptors who will be able to deliver smarter networks to telcos by offering innovative products and services in an integrated manner, and those telcos with first movers' advantage, are likely to have a distinctive advantage.
Take the case of 5G. Signs of disruptions are already visible. China Mobile and Reliance Jio are innovating and developing a patent portfolio of 5G Standard Essential Patents (SEPs), which traditionally has been stronghold of technology providers. Reliance Jio has filed 54 patents in 5G in the financial year 2017-18. Companies like Sterlite Tech are leading innovation across the entire next generation telecom value chain with 189 patent filings. Relatively new entrants such as Huawei and ZTE are cementing their position in 5G SEPs. Traditional technology provides such as Samsung, Intel, Nokia, Ericsson and Docomo continue to reinforce their position in their traditional battleground with more than 25 percent 5G patents among them.
With the move from 4G to 5G and rapid onset of IoT applications, the global telecom industry will be on the lookout for newer disruptions in business models, offerings, technologies and networks that can support it, all armed and protected by intellectual property.