NBFCS have a Distinct Advantage to Serve the SME Segment of India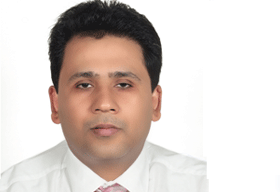 Based in Bengaluru, Edelweiss Retail Finance offers wide range of Housing Finance and other retail credit products that are designed to address an array of financing needs with quick turnaround time.
SMEs have played a pivotal role in driving the economic growth for India both in terms of economic output as well as employment generation. Today it comprises of over 40 million units employing around 100 million people and has a sizeable share in India's GDP and Exports. With entrepreneurship on the rise in India and favourable government policies, this sector has seen consistent growth in recent years. However, there have been nagging challenges to this sector, in terms of Institutionalized credit which is why most of the SMEs still look at unorganised credit through money lenders. However this scenario is undergoing a structural change. While banks continue to focus on full banking relationships with SMEs, NBFCs have emerged as important secondary financiers to this segment and rapidly gaining market share through a customer centric and digitally driven product and risk architecture
Access to Financing - A Critical Constraint
The lack of credit history or sufficient documentation has stymied growth prospects of small business owners. These business owners are then typically left with little choice but to tap informal sources of credit.Traditional underwriting methods to the SME sector have thus far been wary of lending to MSMEs. Access to financing, thus, has been a critical constraint to the growth and productivity of the sector.
Strengthening Ecosystem
Crisil in their latest report in November 2017, forecasted an 11 percent compound annual growth rate (CAGR) in
lending to micro, small and medium enterprises (MSME) in India.Over the next two fiscals, way faster than the seven percent growth anticipated in bank credit to India Inc. Currently, the MSME lending market size is estimated around INR 14 lakh crore. As the economy moves towards formalisation due to factors like GST implementation and digital push, Crisil does see a compelling opportunity for NBFCs in the sector, given the huge under-penetration of formal finance in the segment and above factors. The cumulative market share of non-banks in MSME financing rose to 18 percent in fiscal 2017 from eight percent five years ago. The implementation of GST and increased digital payments will provide the necessary fillip to the credit delivery to this segment. The online infrastructure of the GST network enables any taxpayer to securely share tax payment records (and therefore cash flow data) with others. For the first time, the lenders will have reliable data on their cash flows which will enable them to make a much more informed decision on the credit worthiness of SME borrowers.
Lenders are therefore adopting a fresh approach in data analysis to evaluate the credit worthiness of small business owners and design innovative product categories which are differentiated and unique to the size and need of a SME
NBFCs stepping up their game
There are various sub segments within SME space viz; micro, small and medium. Bulk of the credit to SMEs is concentrated in big cities and access to it goes down with the size of SMEs. Many NBFCs thus see a huge opportunity in the SME sector especially in the micro and small segments.Lenders are therefore adopting a fresh approach in data analysis to evaluate the credit worthiness of small business owners and design innovative product categories which are differentiated and unique to the size and need of a SME.NBFCs including ours, concentrate on micro and small SMEs, and offer a diverse product suite to various SME owners,in fact there are many case studies that can be shared, where NBFCs like ours have even customised these products to suit a particular need of business owners.
Changing Face of the SME Lending Business
NBFCs have become solution centric from being product centric, which is huge change in the mind-set to the traditional way of lending. Many NBFCs have different ways of evaluating a customer's credit worthiness. At Edelweiss, we have a well-defined score card based approach to SME lending. All credit applications go through a simple yet robust score card assessment and the applicant is assigned a credit exposure based on his need. This approach significantly reduces the arbitrariness in credit decisions and enables us to serve this segment efficiently.
In conclusion it is fair to state that NBFCs have successfully filled in the gap created by traditional lenders in the MSME lending space while keeping asset quality under control. The approach will help win over confidence of many SMEs which will then look for credit in a formal way through institutions like ours.