Jack of all Trades: The Evolution of PR into a Multifaceted Discipline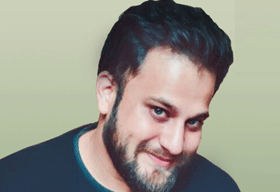 Headquartered in New Delhi, Value 360 Communication is one of India's leading PR & Communications company enabling businesses to adapt to the multi-faceted and rapidly-shifting ecosystem through its suite of services that include Media Relations,Investor&Analyst Relationships, Crisis Communications, Reputation Management, and many more.
Public relations is a simple word with a literary meaning of establishing and maintaining a connection with people. As nuanced as it may sound today, this simple practice has been in use since ancient times by cavemen. They would use carvings and cave drawings to depict their lifestyle, culture and things that held specific importance for them. Thanks to their tools of communication, no matter how effective and clear they may be, we have today at least a moderately insightful perception of their lives and times.
It is this power of moulding people's perceptions that continues to make public relations one of the key business functions even today,wielded the world over, not just by large corporates, but even governments, change makers and budding entrepreneurs. The 'mould', however, depends upon the nature of the desired result.
Let us take the example of Mughal India when the dynastic empire was a time of domestic servitude bordering on slavery, debt bondage and the creation of spell-binding architecture at the cost of several lives of artisans. Yet the Mughals were revered as amongst the greatest rulers the country had ever seen. Why,you may ask… simply because they had mastered the tactics of PR and branding. As anachronistic as it may sound, this is the simple, incontrovertible truth. So powerful was the ability of the Mughals to create a positive perception in the minds of their subjects that even their descendants who were n't as powerful or regal as them continued to be celebrated long after the decline of the empire. The Mughal poets and chroniclers who sang and wrote praises of their kings were the channels of PR that the kings had leveraged to the hilt.
India's freedom struggle is another telling example of organized public relations, where the primary tool was the self-institutionalized press. Through this medium, our freedom fighters awakened the minds and hearts of the common man to the injustice their countrymen were being met with. They aroused the spirit of patriotism using communications to such
a degree that anti-British rage engulfed the entire country. Within a decade, Great Britain had to withdraw its forced rule from India.
Given the all-encompassing nature of Public Relations today,a PR professional has to be a jack of all trades, and of course, master of them too!
Slowly and gradually, over half a century later, the industrial revolution set in. With rise of information technology and introduction of computers in the late 1980s, multinational companies started proliferating all across India. In 1990s, public relations grew as a multifaceted managerial discipline. It employed tried and tested techniques to build corporate image and generate 'good will' in the market. Advertising through slogans became a trend and important tool for the branding of a company or its product. Although public relations and advertising are two different fields but the practice of rolling a slogan in the market is something which is generated through a public relations professional. It is not only done through advertisements but also through articles, banners, public appearances and at many more places and media. As the 21st century dawned upon us, the power of PR truly came into its own. PR became more than just image building and branding. It metamorphosed as a major tool for changing people's perceptions, instilling thoughts in the minds of the masses and truly changing the tide of the nation's sentiments towards everything - fashion, culture, food, politics and business.
Public relations grew in height as well as dimensions. A public relations officer now has the responsibility of working towards all targeted goals together such as image building, crisis management, corporate communication, branding, celebrity management and marketing. The growing competition in the market makes it essential for business houses, corporate and professionals to seek the expert help of a PR expert. The market has time and again seen a PR doyen's power play in pulling down or pushing up the stock exchange numbers. Whether you are a start-up or an established company, without PR, you can't survive the cutthroat competition that is everywhere today. PR not only gets you noticed but also helps you create an impactful brand that sticks in the memory of the people. It helps you to break the clutter and firmly establish why your customers should choose YOU over your competitors. Yes Apple ads have done their bit in germinating the idea that 'If you don't have an iPhone',your tech existence is basically pointless. However,it is PR that created a robust visionary out of Steve Jobs, adding further allure and enigma to brand Apple that continues much after Jobs'passing away.
Today, from a small shop to a showroom, a struggling actor to a superstar, a beginner to a professional,a startup to a fully grown business empire; everyone is using PR to subtly convey the idea that they are the unchallenged best. There are numerous case studies out there corroborating how a good PR strategy has saved the day for many people and organizations in a crisis situation. PR builds your image, fosters it over and over and protects it from perishing at the time of a threat.
Given the all-encompassing nature of Public Relations today,a PR professional then, has to be a jack of all trades and of course, master of them too! Being a good learner in a highly dynamic space is imperative as is letting go of antediluvian notions of strategies and communications. Being in-tune with all that's happening around us, whether it is associated with our specific area of prowess or not, is absolutely indispensable. You may be a traditional PR guru, but if you don't understand digital, you will again become irrelevant pretty soon. All of this apart, you have to be a great communicator, time manager, multitasker, a people's person to handle client's well, a good leader to manage your team efficiently and last but not the least, a true 'Mughal'of cleverly wielding the power of PR to provoke people's imagination, mould their thoughts and alter perceptions for times to come!