Innovation and Creativity: The Keys to Speaking Success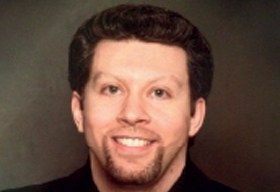 Headquartered in Texas, Speaker Match Academy is an innovative technology platform that connects emerging professional speakers, business leaders, technical gurus, educators, and other subject-matter experts with businesses worldwide to communicate their domain knowledge to interested individuals & businesses.
Becoming more creative and innovative is the master key to unlocking significant growth opportunities in your speaking business. And while innovation can help you broaden your overall perspective of what's possible, it's creative thinking in your daily approach that will help you actually make concrete and lasting changes.
For instance, innovative speakers have the ability to recognize when their presentation topics and subject matter need to be recalibrated and retooled for greater impact within their target markets. They know that despite the emotional investment they may have in their current services and offerings, it might make more sense to re-evaluate the direction they want to take moving forward,and utilize their creativity and innovation to adapt and evolve as necessary. This is something many new and emerging speakers find difficult to do, while more established speakers have mastered the art of subtly reinventing who they are and redefining the value they bring to the marketplace.
Creative speakers are therefore willing to go the extra mile in tailoring their program precisely to their client's objectives, and getting inside their heads to anticipate the needs of each audience member. Such adaptability doesn't mean you have to abandon your core message or the fundamentals of your branding. It may simply require that you forge a fresh perspective on how you market and deliver your message and the deliverables and take-aways you intend to give your customers.
This type of customer-centric approach goes hand-in-hand with another aspect of what it means to be a creative speaker - having a well- defined vision of how you want to inspire change in your audience. By striving to craft a stage program that addresses known (and unknown)client requirements in a way that will further their organizational needs, you are essentially presenting a vision for change. Your professional creativity as a motivating agent of such change is what will help directly address any limitations or challenges your audience members may be facing. By allowing your clients
to leverage your professional creative capacity for problem solving, you help them fight their 'fear of change' as you work to help address and resolve their issues.
An important step to becoming more innovative is to embrace more experimentation in your business initiatives
By contrast, becoming a more innovative speaker means developing and nurturing a host of specific and valuable qualities and traits that can supercharge the growth of your speaking business. Innovators are skilled at finding new solutions to problems in ways that haven't been considered before. As an expert and thought leader, one of your primary functions is to help provide fresh answers and new approaches to difficult and stubborn problems. In this way, investing more time into closely observing the problems that those in your market are facing will naturally trigger your innovative potential.
In short, innovators observe how things are done, and question why. Is there a more efficient way for your target audience to solve problems? How can they better serve their customers, position their brand or maximize their profitability? Find out what that is by leveraging the power of your own innovative mindset in an effort to serve and benefit them at a higher level.
Another important step to becoming more innovative is to embrace more experimentation in your business initiatives. Opening your self to new possibilities in diversifying your income streams is a central aspect of this type of innovation. This could include learning how to offer your content in non-traditional ways by starting to implement powerful new tools and marketing strategies to build your audience and customer base. Building membership communities, coaching programs and training /consulting platforms should be on your radar.
Leading speakers have become more dynamic, versatile and forward-thinking than ever. They're using cutting-edge opportunities to boost their visibility as true information entrepreneurs and thought leaders, and they're doing it in ways that broaden the very definition of 'speaker'. As such, employing greater innovation and creativity can boost your income potential by helping you learn to offer your content in novel and lucrative ways.
In 2016 and beyond there will be major advances (indeed, seismic shifts) in speakers' ability to develop and offer new products and services. The bar is constantly rising in terms of what speakers are doing to package and sell their information, and competition to expand the possibilities of what it means to be a branded expert authority has never been fiercer. Will you commit to doing what it takes this year in establishing creativity and innovation as core principles of how you operate your speaking business? Your bottom line growth and long-term viability should be more than enough inspiration to do so.
Conclusion
1) Review your speaking topics, stage presentation and subject matter. How can you recalibrate or retool your offerings to bring more value to your customers and clients? Become more creative by responding to the precise and ever-changing needs of your target markets.
2) Gain clarity on your role as a 'motivating agent of change' and redefine your 'vision for change' that you'll be offering your audience.
3) Become a more dynamic information entrepreneur by embracing experimentation and exploring new possibilities for diversifying your income streams. Consider starting membership communities, coaching and training programs and other innovative initiatives that will allow you to leverage your expert authority, create brand advocates and positively impact more people.