Innovate Business Ecosystem to Enhance Customer Experience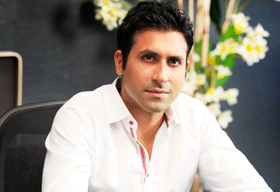 Hokuapps is a Singapore-based mobile app development platform that enables businesses to create, customize and deploy their web & mobile applications in a quick and hassle-free way.
It is said that this is the age where innovative businessmen are envisioning and co-creating new opportunities for those who are ready. Customers are tech savvy and they expect instant gratification. If organizations fall short in providing the gratification the negative anecdotes that will follow have the potential to erode the brand image. Today, technology is shifting the consumer behaviour and to meet these ever-shifting demands companies have to provide quick and smart solutions. The focus has to be on building a strong tech infrastructure that will maintain work culture, efficiency and productivity of the business. To bring about a balance between economic development and social well-being, businesses need to either embrace innovation and technology or perish. At the same time companies should make wise move while implementing new tech. Just because something makes front-page news doesn't mean it has more impact. Jump on the innovation and technology bandwagon after studying about what works best for the business. Technology is crucial for maintaining security and confidentiality of the business.
Having said this, ensure that there is enough tech support and training that the employees are getting. To stay ahead their skills need to be constantly honed and they need to have a sense of security with the job at hand. They are the main spokes in the wheel that lead organizations towards their collective goals.
Enhances Customer Communication
Companies need to communicate with their customers on a regular basis, is a known fact. But what sets organizations apart is the tools they deploy for the process of customer communication. The interaction has to be not only quick, clear and seamless but also cleaver. The tone and voice used for all communication needs to be uniform. There are several innovative tools that chat with your customers and maintain the consistency
of the responses. Thus freeing the bandwidth of the employees to speed up the processes and resolve queries in record time. Once the customer is satisfied the business grows and your customer becomes your brand advocate.
To enhance customer experience, organizations have to innovate and realize a positive work environment is what will create impact on the end customer
Increase in Productivity
Innovative use of technology to increase productivity helps companies save time and money. It also facilitates the use of existing space more effectively. All the important information about the product, stocks, shipment, and payments are streamlined. Once the structure and processes are automated the pace at which work was happening also increases. This helps increase cash flows and saves time of manually feeding data, thus increasing productivity and profitability.
Job Satisfaction
A work environment where new technology is adapted and evolved creates dynamics among the employees. Employees from different teams and locations interact with each other there is cross-functional dialogue which eases work tension and load. It streamlines the work at hand and reduces fatigue, giving employees room to do more. Technology helps employees to put their backgrounds aside and work as a team. An environment that promotes the growth of its employees sees less attrition and more employees having a long-term relationship with the organisation.
Security
Businesses are prone to data theft and security breach. Something as small as clicking on the wrong link, or inserting an external drive can cost the organization in millions. Technology must be used to protect important data and proprietary information; it helps you get an edge over competition and also protects you from internet frauds like ransom ware, phishing and skimming. Having firewalls, network jammers and complete control over information dissemination are the basics that need to be in place.
Research & Development
The new age technology helps in developing and building capacity for research and aids in creating growth opportunities. It keeps you ahead of the curve and lets you predict trends beforehand. Dedicated R&D team with the use of smart technology is necessary to help business grow, mitigate risks and stay ahead of competition. Innovation helps businesses venture into new markets without evaluating and eliminating the risks.
As the world is undergoing a techtonic shift customer expectations are getting higher than ever. To enhance customer experience, organizations have to innovate and realize a positive work environment is what will create impact on the end customer. Thus increasing loyalty, higher retention and increased revenues. Innovation is what you must strive for, business will always face problems but what will make a difference is the approach one takes to solve them. The right mix of techniques will help businesses cut overheads and give you a lead in expanding your business. Embrace the people who have ideas that differ from yours, as diversity in ideas will spur the momentum for innovation in the workspace.