How Outplacement Services can Help Telecom Industry in this Phase of Lay offs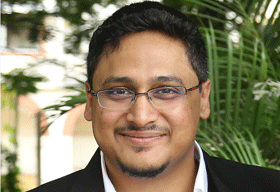 Pune based Rise Smart is a revolutionary outplacement and career transition service provider offering well-planned programs to improve retention and re-engage talent.
According to a report prepared by GSM Association in collaboration with the Boston Consulting Group, India is an emerging mobile economy; the government has enabled easy market access to telecom equipment and a fair and proactive regulatory framework that has ensured availability of telecom services to consumers at affordable prices. Based on the Randstad India estimates, the Indian telecom sector was expected to generate four million direct and indirect jobs over the next five years. The employment opportunities were expected to be created due to a combination of the government's efforts to increase penetration in rural areas and the rapid increase in smart-phone sales and rising internet usage.
However, instead of expanding opportunities for workers, the telecom industry is currently in a state of contraction since the entry of Reliance Jio into the space. A disruptor to the status quo, Jio entered the telecom space and began offering free, or deeply discounted, tariffs, forcing the existing telecom players to drastically cut their tariffs in an attempt to retain some of their customer base. Consolidation triggers such as cost and pricing pressures, declining profitability, mounting debt and the need to be financially flexible to face competition [with Reliance Jio] are forcing Telco's to merge and harness their operational and financial resources. These sudden mergers have created 75,000 mass layoffs in the last year, with more predicted for the future, according to International Business Times.
News of the layoffs has not been positive for the telecom companies affected and has prompted dire predictions from the Labour Bureau which reveals the crisis of concealed unemployment and under-employment – not finding work for a full year and working for very low wages. Getting employees on the path to their next job quickly is the role of outplacement services providers, such as RiseSmart. Providing these services to exiting employees may be one way Telecom companies can create a more positive image in the community and create brand advocates. The current market conditions and predictions for the future of telecommunications in India does not make the industry a likely place for these employees to find employment in the future. In fact, recruiters have revealed that there is a 35-40 percent uptick in the number of resumes from employees of the telecom sector as compared to last year. Instead of continuing to seek employment in a shrinking market, telecom employees may need to seek other types of jobs in other industries in order to continue to work.
If the employee has been given outplacement as part of the severance
package, this is where the career coaches and resume writers can have a profound effect on the outcome of the job search. Using their expertise in the market, certified career coaches, like those used by RiseSmart, can guide job seekers to take inventory of their skill sets and competencies and find new roles in industries outside of those undergoing extreme downsizing. In these cases, the career coaches combine their understanding of what the employees are seeking for in their future careers with the knowledge of which skills may be transferable to a related industry, or an industry that has roles requiring the same skills. Using their knowledge of the industry and the employee, coaches can then help individuals to determine the best short and long-term career opportunities for them. During this process, career coaches can also help job seekers to discover knowledge or skills gaps and suggest ways to fill those gaps to make the candidate more desirable.
Employees that let go may experience grief at leaving colleagues behind, a sense of frustration about not being able to achieve some point of completion, a feeling of loss of identity, and fear about what may come next
Once the employee has determined a new career path, with the help of a career coach, the professional resume writers can begin matching keywords in job descriptions to include in updated resumes that make it past the Applicant Tracking Software (ATS) systems now in place to screen qualified candidates. Matching skills and job seeker preferences, professional job sourcers, called job concierges, can help candidate navigate the entire job sourced through automation software to determine which opportunities are the best fit. The combination of tech and personal touch has been proven to help impacted employees find new beginnings faster than those who try to do it all on their own.
For organizations experiencing reductions in force, it's important to keep in mind just how emotionally fraught this news can be for those who are leaving as well as those employees who remain. Each person who loses their job has a unique situation and an emotional reaction, but all share a certain passage through this experience. Sometimes it comes as a shock and sometimes it has been long anticipated, or at least suspected. Employees that let go may experience grief at leaving colleagues behind, a sense of frustration about not being able to achieve some point of completion, a feeling of loss of identity, and fear about what may come next. Unfortunately, these employees may feel somehow responsible and blame themselves as the reason to have been let go, which is most certainly not the case. These are natural responses, and it's best to acknowledge them by preparing employees emotionally and strategically to look forward to the next relevant role.
In the past year, consolidation and downsizing to meet the shifting market demand has created a dramatic shift in the growth projections of telecom companies in India. Looking to the future, further automation in the telecommunications industry is predicted to contribute to further layoffs over the course of next couple of years. In anticipate of further changes in the industry, telecom companies should be considering employing the services of a contemporary outplacement services company now. The greatest benefit of using an outplacement services provider is realized by organizations that form partnerships with the outplacement organization before they need their services. That way, they can begin using their services as early as the planning stages of a layoff or restructuring event. Besides providing services to impacted employees, contemporary outplacement providers also assist companies with:
• Layoff best practice consulting
• Management notification training
• Management resiliency training
• Redeployment program development
• Employee resiliency training
• Immediate tools and resources for impacted employees
• Onsite career coaches to answer questions
In conclusion, in many industries, the workplace has become unexpectedly more volatile for employees and employers alike. As the workplace continues to evolve, and doing the right thing for your employees is becoming a necessity for protecting the employer brand and continued business success, outplacement services are no longer just a 'nice to have'. Future business success now depends on employers offering all employees a satisfying relationship from beginning to new beginning.