Finding the right Vendor Partners - A Marketing & Communications Perspective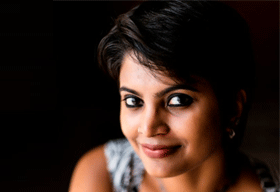 Based in Bangalore, Anviti Insurance Brokers is an insurance broking company specializing in the areas of Health & Benefits, Property & Business Interruption, Liability, Energy & Infrastructure Crisis Management, Reinsurance, and many others.
We all work with multiple service providers in our space,the design agency, the PR firm, the digital gurus, the market researchers, the big data analysts, the printers and production folks, the content creators and copy writers,and the list goes on.In the hunt for the end to end services partner,some where down the line you realize that all of them are best left to what their area of expertise is.So,you end up with all of them on retainers or single assignments and more often than not, you end up with a not so happy experience.I have navigated this route long enough and one of the primary things I have realized is to work with people you know and people you trust.
Here's a quick checklist of sorts I have put together for those of you who are looking to hire a repertoire of service partners:
Finding the Right Fit
• Before deciding on bringing a vendor partner on board,create your need list(much like a wish list,but this one defines and articulates your needs)
• Plan your course of engagement – retainer or a project based model
• Research the market space for fitment or get recommendations from peers
• Shortlist your agencies of choice
• Make sure to get testimonials, talk to their existing clients if possible
• Give your wish list sample tasks and vet them for their skills, quality of output and timeliness
• Pick your best fit based on these parameters
• Figure out the direction of the relationship and set the stage for engagement
• Build trust and steer around teething troubles which are common, everything takes time to grow and bear fruit
• Figure out and lay down a sound mechanism of measurement, both qualitative and quantitative. This will set your stage for creating the SOW (scope of work).
Once the agency is on board, it is important that they understand you and your organization. So I strongly recommend a detailed induction to the business, to the division and ensure they are aligned to your overall plan. Finding the right partner is your war won, so ensure you take the time to get the right one on board.
Once you have found the right partner, they are on-boarded and all set to go; you have to focus on getting the best outcomes possible
Getting the Best Out of Your Agencies & Partners
Once you have found the right partner, they are on-boarded and all set to go;you have to focus on getting the best outcomes possible. Here's a quick list of things to do that can help you manage the cycle:
• Much like any other relationship, building a connect with your vendor partner takes time and effort. It is always good to put the team through a business and process induction, similar to the employee induction, but here, they will learn about the business and the processes of teams that they will work with closely.
• Briefing is a huge aspect, it can make or break the final outcome, so creating a briefing document that lists all areas of requirements will go a long way, it will also help you plan.
• It's good to talk, in person or on the phone to ensure that what's on your mind is what has transpired to the team that will create the final output for you.
• Ensure that you maintain consistency, clear lines of instruction and also provide the time and support needed to develop the final product.
• Meet with the teams on a regular basis and hold strategy interactions, overall plan alignment meetings and reviews on a continuous basis and set up a calendar for interactions.
• Much like managing an internal team, efforts to keep the team motivated and happy goes a long way. Be it recognition or team outings, getting the team involved and together will always yield better results.
• Give the creators the freedom and flexibility to develop something they believe is the best fit. Most people in this space are creative, give them a window to express their creativity and don't tell them how to do their job.
• Communicate and give constructive feedback on a regular basis, help with continuous improvements.
• Monitor and track progress with scorecards and qualitative measurements, and do this activity collaboratively.
• When you build good extended teams, they will bend over backwards in case there are crazy deadlines to meet or overnight things to achieve. They will always come together and deliver.
Remember to be a good paymaster and to make those payments on time so that there is no break in the delivery mechanism and no cracks in the relationship. We all hate a delayed payment,so why put others in the same spot. I have had the fortune of working with the best agencies so far and I have brought them along with me to every new assignment I have taken up. They are the rock stars that make it all happen. So, invest in your teams and drive a culture of happy and collaborative teams and reap the returns.