Emerging Trends in Public Relations to Look Out for in 2018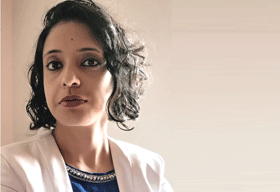 Headquartered in Mumbai, Scenic Communication is a full service marketing, communications and advertising agency offering a wide range of services that include Account Management, Brand Building, Media Planning, Corporate Identity Design, Press, Print & Outdoor Design, Public Relations, Web Design/Development, and Social Media Handling, and many others.
Last couple of years saw emergence of a lot of new startups, technologies, digitization, markets and much more. People no longer rely on a single source of media or technology to reach their target audience or to spread the communication. Content marketing trends and innovative social and digital media platforms are changing the fundamentals of conventional PR approach, while Artificial Intelligence and automation are pushing the boundaries, and opening a whole new world of communication.
Here are some trends in PR to look out for in 2018:
Brand Reputation will be the result of Personal Branding and Thought Leadership of all the Leaders
There are companies that invested in personal branding of their executives like CEOs and CMOs in past. Companies have now realized that it's important to invest in Leaders outside executive suite. Each leader with variety of thoughts can reach different target audiences. This will help the brands to reach more people and the thought leadership helps to create credibility for the brand. This wide approach of the organizations will also prevent major loss if a key leader leaves the company.
People's trust on a Leader will help establish your company as a trustable brand. Recently, companies have started putting significant investment towards PR to help create key leaders' brands in all its departments. This trend will continue throughout 2018.
Owning your own digital space will be important
In a digital world, you are defined by your online content. These days there is a lot of noise in content. As the industry becomes more saturated with the content, people will start choosing specific sites to get their content from,instead of looking all over the place. This makes it difficult for newer brands to gain readers attention. Therefore there will be rush to engage as many readers as possible.
Scientific Data Analysis and research can give you much needed direction towards owning their own digital space. You need to map yourself and ask relevant questions, answers to which can give you your current position. For example, When potential clients are searching,is your company showing up or your
competitors?.To claim your lead in an Industry you will have to document it, just saying won't be enough.
PR pros can't lump all their ROI into the quantitative column, no matter how long the industry waits for the hard numbers to back up its efforts
Influencer marketing can't be ignored
The rise of Influencer is a hot trend. Today it's more about finding the right influencer to get your story through. They have started to evolve digital marketing and communications. An influencer can reach consumers via their blogs and social networks which helps the brand to a wider audience with personal touch.
There is a widespread debate over the very relevance of influencer marketing: Should Instagram hotshots with 15,000 followers but very less original content be given more preference than a Twitter user with just 3,000 followers, but the high-quality content and thinking to be given more preference? This strange confluence of modern and traditional media outlets, along with techniques of PR makes it even more interesting.
Use of Artificial Intelligence will give you precision
PR is about understanding businesses,lifestyle and preferences of targeted audiences. AI has the potential to automate some of the most important PR functions. As a simple example, AI can do predictive analysis and tell a business what it needs, when and where. To elaborate, let's say a drinks company is aware that teenagers from 17-19 age group consume certain drink from 7-9 pm at popular locations, A company can formulate PR campaign accordingly to reach this audience. AI can help in predicting when a customer's interest might be highest or when a company might experience potential crisis.
Internal PRs will have to bring in external specialty PRs for support
There many styles of PRs like crisis management, thought leadership,media relationships etc. It will be difficult for Internal PRs to have required skill set for all PR requirements of a company. They will have to bring in external PR support to meet the companies requirement.
Hence internal PR plays a vital role in terms of brand's communication. For example a company's product launch, you don't launch same product twice if internal PRs end up doing mistake, the activity will result in loss of momentum and thereby a failed product and heavy loss for that company.
PRs will have to understand business goals besides their own
PR is an important tool for marketing, recruiting, investor communication etc. PRs cannot be restricted to only one aspect of a company. PR companies will have to be innovative and will have to work in collaboration with other departments in company. PR professionals will have to ensure that they communicate with all the stakeholders in the company who can get value from their work.
Measuring qualitative and quantitative metrics will be critical
Lately, people have become obsessed with quantitative content marketing ROI metrics because it's become so much easier to track things like page views, social, and leads generated. But that doesn't discount the fact that you are building a brand, and that's hard to quantify. Not every aspect of communication can be quantitatively measured.
Conclusion:
There will always be a level to that which just can't be tracked quantitatively - but you can plan certain deliverables or tactics that you know work best toward achieving the qualitative metrics that you value. PR pros can't lump all their ROI into the quantitative column, no matter how long the industry waits for the hard numbers to back up its efforts. There is always a big picture which we cannot miss. To build a PR strategy that dominates in 2018, all my PR friends can incorporate all these trends into their PR strategy, and you'll be able to hit the ground running in 2018.