Digital Payments (e-Payments) are Helping Transform the SME Industry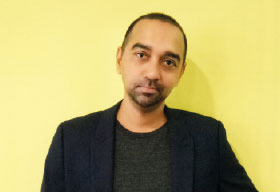 This is easier said than done. Delays in payments from large enterprises, lack of timely credit, and roadblocks in expansion act as deterrents for the growth of SMEs and MSMEs in today's competitive landscape.
According to a study conducted by FICCI, as many as 83% of enterprises in the city of Chandigarh stated difficulty in the procurement of credit instruments as a major challenge, while only 77% from Mumbai cited this issue as a growth inhibitor. This reflects on the fact that unlike Tier I cities, where most businesses have easy access to various finance and credit instruments, enterprises based in Tier II and Tier III cities find it significantly harder to procure the same.
Delayed payments too, are a cause for concern for SMEs. According to a 2014 World Bank report, 35% or one in three MSMEs receive payment only after 90 days or more. This makes managing cash flows a struggle for MSMEs owing to the nature of their businesses, and affects their liquidity. Sectors such as manufacturing and services face the biggest challenges, as they have to make investments long before they receive payments that often take upto 120 days despite monthly billing cycles.
Innovation Through Digital Payments
Since long, Indian SMEs have been conducting business the conventional way, be it their core enterprise operations, marketing or high dependency on cash. Whether it is about making payments to their vendors, suppliers or receiving payments from their customers, cash has been the preferred (and in many cases, the only) mode of transactions. This dependency on cash leads to lack of transparency, a higher chance of error due to manual labour and a lot of extra time.
Changes in the payments landscape are a direct consequence of technology making new ways to transact possible. Here's how adopting e-payments will help Indian SMEs become greater contributors to the Indian economy while expanding to new horizons:
 Safer, faster payments: Paper-base payments and manual processes increase administrative costs, cause inconvenience to customers and suppliers. By contrast, digital payments can deliver a significant uplift to an SMEs profitability and growth by reducing costs, retaining records and delivering a competitive advantage.
 Increased transparency: Cash-only businesses have very little transparency and unless the financial records are maintained clean, the tax department can question business owners for unaccounted cash any time. Adopting e-payments will eliminate unnecessary risks and keep the books clean.
 Better operational efficiency: Digitalisation aids in enhancing business efficiency. There are Enterprise Resource Planning (ERP) software's available today that are designed for small businesses. These can enhance business efficiency and maximise the ROI without high-cost implications.
 Multichannel integration: Multichannel integration has become the expectation among today's consumers. By digitization, SMEs will be able to start a transaction in one channel and complete it in another - with maximum convenience and minimal confusion.
 Value-added services: Digital payments allow sellers to offer innovative loyalty programs or customer rewards to incentivise prompt payment, while providing a foundation for process automation, improved reconciliation and better business analytics buyers and sellers alike.
A paytech revolution is sweeping the SME landscape, as fintech's develop highly tailored, innovative and niche payment technology to address the specific needs of SMEs
The Road Ahead
India is undergoing a digital transformation backed by 108 crore mobile phones, 50 crore internet users and 111 crore Aadhaar card holders. This comes at a time when the government is pushing for increased adoption of digital transactions post demonetisation. As an example the National Institute of Electronics and Information Technology (NIELIT), under the Ministry of IT and Electronics has launched a programme to train small and medium traders in various modes of digital payments. It is aimed at enabling adoption of digital payment mechanisms such as Unified Payments Interface, Unstructured Supplementary Service Data, and Aadhaar card-enabled payment system by the trading community.
Modern payment mechanisms are becoming increasingly accessible for SMEs to automate, accelerate or derisk payments and make for a better experience for all involved. A paytech revolution is sweeping the SME landscape, as fintech's develop highly tailored, innovative and niche payment technology to address the specific needs of SMEs. The key is to understand paytech, select the right paytech partner and the right way to pay for SMEs to unlock the true value of digital payments. Fintech players are also focusing on digitizing the transaction flow and helping the businesses to receive and send money while sitting in their comfort and with a click.