Decoding 2018 for the $1396 million licensing industry of India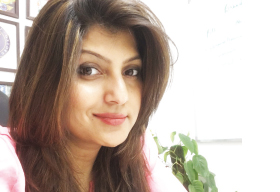 Headquartered in Faridabad, Bradford License India is one of pioneer licensing solutions providers in India offering services mainly in the areas of Business Plan Strategizing, Licensor Consultation, and Phased PR Strategy.
Licensing is becoming the magic wand of retail to achieve numbers & to ace the game of survival in retail. Though the world of brand licensing is ever changing with new trends quickly altering the landscape, further leading to creation of newer IPs or newer modes of engagement with consumers, making it a fuller business model. Riding on the increasing brand awareness and growing access to global content, coupled with one of the largest population of millennial consumers, India has become a potential market for global licensing fraternity.
As per the survey by LIMA, licensed merchandise sales grew by more than 36 percent in 2016 to reach $1396 million, and the growth story continues, given the increasing awareness about brand licensing as an effective business strategy. Last year has been very successful, with licensing being adopted in every single sphere of retail and in fact the pace of growth is going to increase further more. With the increase in demand through SME sector, the industry has witnessed growth of close to 15 percent as compared to last year. At Bradford, we have seen a surge of 70 percent in our business, further testifying the accelerated growth in Indian licensing ecosystem.
Corporate Licensing: Identifying the Gold Mine
It is the second biggest category in brand licensing globally and is going to gain huge grounds in India this year. I feel this is going to be one of the best in performance genre this year across licensing segments. In today's volatile retail, every single licensee is fishing for a brand that is dynamic and aspirational, be it for masses, or for classes. There is sure to be a huge traction in this domain of licensing.
Another thing that we will witness this year is licensing being adopted in multiple forms as a part of growth strategy of many retailers. It can be through a complete brand launch parallel to the existing brand in portfolio of a licensee, or it can be a capsule within the brand season-on-season, or it can be inducted as a promotional seasonal effort. Licensing can be looked upon as a multi facet strategy for product or business diversification.
Alternatively, it can be taken as complete high ticket value licensing rollout under hybrid licensing. Fortunately in today's scenario, the licensees are getting ample exposure, giving them an understanding of where licensing fits in their business. They also have a thought clarity of the kind of brand that works for them, which further helps and quickens the decision making process. This has fuelled the kind growth that the industry is witnessing today.
Celebrity Licensing: Witnessing the True Evolution
Celebrity licensing is catching with times. The aspiration and positioning of celebrities now versus earlier, has been extremely distinct. Now, the celebrities are looked upon with more aspirational thought process than just a mode of thinking. The translation at retail and the way celebrity brands are being positioned is becoming more relevant to retail and to the core target group, which is the present youth. This bridging has proved to be critical for Indian retail as well as celebrities, making it a successful business recipe for raking the moolah.
While the scope of advancement is immense, we are heading towards a more developed licensing landscape, which would be beyond conventional merchandise tie-ups
Sports Licensing: On Consistent Growth Riders
Sports licensing has to viewed with a thought process of fan merchandising. Currently, making it a serious program with the splash of lifestyle is still a bit far-fetched, though possible in coming times. If we step a few years back, there was a sudden surge of football clubs foraying in India across categories. From then till now, the traction has restricted to a certain extent. But, this has opened gates for local leagues and tournaments in this industry. Also, brands like NBA and WWE gaining grounds in India, has paved the path for sports licensing to go beyond just football and cricket. There is sure to be additional adhesion through the sports talents transiting into celebrities. I believe this has rolled out a red carpet for sports brands to venture and test grounds in licensing in India.
Character & Entertainment Licensing: Our Ace of Licensing
The spikes will keep on happening between Bollywood and Hollywood. Besides more evolved character licensing programs, movie and entertainment licensing still needs to be streamlined at domestic property level. Bollywood & Hollywood would have continuous line of roasters, which can be leveraged under short term merchandising deals. While the scope of advancement is immense, we are heading towards a more developed licensing landscape, which would be beyond conventional merchandise tie-ups, involving parameters like proper minimum guarantees and timely approvals.
On the other hand, character licensing will keep leading from front, being our most evolved licensing sphere at retail. I call it a hyper licensing segment, where deal making time is minimal and numbers of deals are prosperous.
Hybrid Licensing: Our Model of Conceptual Licensing
It is another model under licensing that we at Bradford have created, given that licensing is in high demand across industries, be it non-conventional like salons, cafes, real estate or family entertainment centers. We are trying to look at a sustainable model in multiple format of conceptual business creating a hybrid model of licensing and franchising. We are looking at momentous growth in this kind of licensing in 2018.
It will be a significant year to look at for brand licensing business to grow in India and we for sure are in for gigantic advances in this sector with some major innovations in store. Watch out!