A Direction of Revolution: PR Trends in 2018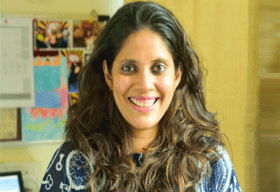 Headquartered in Mumbai, Ideosphere Consulting is a full-fledged Marketing & Advertising agency with proven excellence in the areas of Market Research, Public Relations, Brand Management, Corporate Communications, and many others.
The communication industry is going through a natural transition of evolution and exploration. Public Relations,as traditionally known,is heading towards the need for regular communication with your audience, conversations through innovative mediums,and curation of insights directing focused messaging on real time basis. This is further segmented into varied demographics, psychographics, and customization towards brand personalities. But all of these elements need to come together into an interesting narrative; a story worth remembering. Below are just some of the aspects, which will lead the communication discourse in 2018 and emerge as the year's key trends.
Communicate for Clarity:
This was and is still the thumb rule. Consumers are not anymore uninformed about their choices and decisions, which means they are looking for clarity in terms of expectations and impact. With multiple mediums,it is all the more important that there is an evaluation of the messages across platforms. Responsiveness towards consumer queries,questions and information through innovative mediums is becoming very important aspect of consideration.
Partner& Expand:
Gone are the days of doing it all on your own, today collaborative partnerships are being considered for increasing reach, consumer interaction and value co-creation. Sharing your brand presence with someone else is far more accepted and will be further explored in terms of joint efforts. This is in effect is leading to greater measured results and business impact.
Visual Stories:
Every one around is speaking about the intriguing trend of various web series. Be it on Netflix or Amazon, it's a topic of conversation. Brand Stories are also nothing less than a movie; we all are scripting our own scripts in many ways. Utilizing web series as a
creative medium to communicate the brand ideology and offerings will going to be on the rise. The point of consideration would be the investment and impact of this visual aid. The visual mediums could be different for various purposes be it explaining the product features through an animated video to web series created for engaged audience sets.
Curated Content:
The approach could be through insights gathered through technology led platforms, digital or offline. Content is now being associated through varied spectrums and is customized to a community which is specialized and targeted. Mass reach is changing to qualitative audience interactions and relationships. Brands are realizing the need for qualitative and measured impact over mass conversions be it digitally or media.
Consumers are looking for relatable content based on their profiles and interests, and brands are utilizing this a great way to engage with their audience
Proprietary Content:
Several brands have preempted this and have been working seamlessly towards creating their own proprietary content platforms. Consumers are looking for relatable content based on their profiles and interests. And brands are utilizing this as a great way to engage with their audiences through proprietary platforms for content. The change is now towards brand content over branded content. How are we branding our content to create interest and loyalty towards our community?
Creativity Lies In Simplicity:
This is not something which is unheard of, but it always is a part of a trend story,as it's a constant exercise of evolution and exploration. Communication specialists are being pushed towards creative ideas and approaches. Today, communication teams have realized the importance of design and creative interpretation of content and approaches. Constant ideation exercises on regular communication for brands is becoming a hygiene over one offs. Identifying a core theme/story idea being manifested into multiple mediums is an expectation.
Modules & Workshops:
Facebook and YouTube do this quite successfully.Regular training workshops for clients to understand the interface and changes in the platform based on needs and wants has led to better usage of the platforms. We as communication specialist, will have to look into training modules and workshops internally and externally to identify the right usage of the mediums. With the complexities across so many touch points, being every where will only dilute the message and brand proposition. So, ensuring there is mutual understanding of the purpose and customized usage of the mediums becomes imperative.
Purpose-Led Experiences:
Consumers are constantly looking for experience, which are purpose-led and enable a visible impact. It is not about a novel experience, but an experience you would like to share with your customers for a long term engagement. Today, brand loyalties are limited but consumers respect, and are more than happy to engage, if there is purpose of the brand towards a change, innovation or community.
There is a saying - " We are in midst of Evolution Not Revolution" by James Levine, and as communication professionals, we have been, and are constantly evolving as an industry and are heading towards a direction of revolution.