Will Computer Vision Drive the Future of Marketing?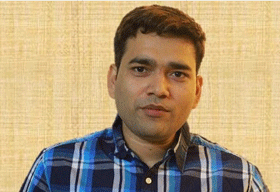 Headquartered in California, ALTEN Calsoft Labs is a Digital Transformation & IT Services company that assists organisations to innovate, integrate and transform their business process by leveraging the latest digital technologies.
When we talk about computer vision, few use cases come in our mind for e.g. autonomous car and facial recognition. But can we think computer vision applications in the field of marketing? Yes, there are many; for e.g. display ads, facial expression recognition, and others. Before we elaborate in details, let's understand what computer vision is and where it can be used.
Computer vision is a part of artificial intelligence field that helps computers to understand images in the form of mathematical expressions and to provide contextual meaning to solve real world problems. The accuracy of results depends on deep learning algorithms and self-learning of system through multiple images/videos (data).
Take a scenario of a woman who is looking to buy a house. Apart from her regular filters like number of rooms, location, budget or any other aspect, her main preference is to buy a house with a tree in the backyard of a kitchen. This kind of detailing is difficult to put in the description of product and normal text searches fail to answer the query of the customer. Through Computer vision relevant search results can be achieved and it is called 'visual search recognition'.There are plenty of such scenarios where computer vision can be useful especially for images and videos. Another example can be a scene in a video/movie. Through computer vision one can find a specific scene by searching through text/voice input and cursor will take to that scene.
There is a huge potential in the field of marketing as well. In 1960-70 advertisements were placed in print ads and judged through the circulation of that paper/Magazine, irrespective of whether people have read it or not. Later comes electronic media where it is again judged by TRP,still not very accurate and one can't calculate the ROI, but still widely used medium for branding exercise. In the age of internet where every click can be monitored and ROI can be defined, the challenge comes on how to increase the ROI and become relevant to customers. There are many ways like filtering negative keywords, retargeting customers, and others. However, it can be further improved by reducing the leakages and providing better customer experiences. And here comes computer vision and its applications in the field of marketing.
In next five years, we will be completely driven by AI use cases in marketing using NLP, neural networks (deep learning), and computer vision
Contextual Display Ads on Search Partner Website
Many online advertisers promote their brands online by choosing retargeting (showing ads to the same customers over internet after they leave the website). It is good method of advertising as these ads keep following the customers who have shown interest in the product. Research shows that with retargeting, the conversion is only two percent of all the visitors who have come to the product website. The question here is how computer vision help in increasing this percentage? While doing several observations many customers have noticed these ads but did n't like the context of the ad and not clicked.
What if the ad should have the context to it and here is how computer vision can help. Suppose retargeting is based on the context of the site or article somebody is reading. An ad related to flight ticket booking picture with 'to' and 'from' destination is more relevant on article related to a vacation with same destination and drive better conversion. Think!!
Facial Expression Recognition
In online world,there are enough examples and tracking mechanism for advertising and branding and these are directly tagged to ROI with some KPIs like Click through rate, click to conversion, website traffic, and more. So far in this article, we have learned about online advertising and some of its use cases, but what about offline - brick and mortar retail stores.
To complete with online retailers, the brick and mortar retail stores are also using computer vision to their advantage and started tracking conversions, contextual ad promotions and superior customer experience especially when the customer is in-store. One such example is facial expression recognition. Suppose there are multiple devices installed in a store and in each device some promotional product schemes are running. Through visual camera on these devices, user engagement can be captured for e.g. if eyeballs stick more than three seconds on that promotion. To drive conversion, the computer vision software judges customer's facial expression and appropriately throw discount on screen to make purchase happen.