The Future of 3D Printing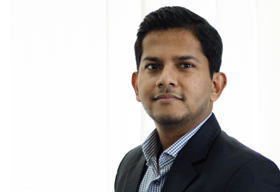 Based in Mumbai, MakeWhale is a Design studio focused on creating products using 3D printing and modern additive manufacturing technologies
Global Scenario
The hype for 3D printing had reached its highest point in 2016, with articles coming out almost daily about 3D printing being utilized in various industries. From medical to architecture to food, 3D printing was everywhere. And then, we suddenly saw some big names struggling. 3D printing stocks began tanking and some famous companies went bust while others were bought out at low valuations. While this can be confusing for outsiders, as a member of the industry I can safely say that 3D printing is here to stay. What one must realize is that it is not going to be in everyone's homes anytime soon, as some manufacturers might have you think! 3D printing began as a quicker and more economical method to prototyping, and in the past few years it has developed applications in many industries.
Some of the(newer)industries that stand out in their applications include:
Medical:
Applications such as dental implants and artificial limbs, and now scientists are even developing tissue!
Construction:
Companies in China and Dubai are now 3D printing buildings-though one must remember some conventional processes are still used, they don't literally 3D print the entire thing.
Consumer Products:
An area that MakeWhale is focused on- with the development of new technologies we can now 3D print consumer products in shapes that were not possible before and that are completely customized.
The India Scenario
The 3D printing market in India is still at its infancy, or some might argue that there is not really a market yet. While it has been used in prototyping (automobiles,airplanes) for some time in India, it hasn't really seen much development on the consumer side of things. That being said, the rise in the number of 3D printing companies in India in 2016 has been quite remarkable. When we started MakeWhale in 2015, there might have been about 3-4 3D printing companies in the metros, but by the end of 2016,there are easily over 20 per metro.
The Indian market can predominantly be classified into three broad categories:
1) Prototyping companies
2) Printer manufacturers and/or distributors
3) Design companies
The first two types are by far the majority of the players in the industry. That shouldn't be a surprise though, given the rise of open-source 3D printing, access to cheap parts and the sheer number of engineering graduates in India! The third type-design companies are few and far between. MakeWhale is focused on design for 3D printing across various materials and processes. The knowledge of 3D printing design is still largely limited to engineering design - not product design. At MakeWhale, we are constantly pushing the boundaries of applying 3D printing technology to consumer products.
What one must realize is that it is not going to be in everyone's homes anytime soon, as some manufacturers might have you think
Pitfalls
Unfortunately, the 3D printing hype in India is also reaching a dangerous level. The consumer-focused companies often over market and over simplify the possibilities, leading consumers to believe anything is possible with 3D printing. One thing is clear - 3D printing, especially for the consumer, currently does have multiple limitations with regards to materials, colours, size and, of course, price. We are still a couple of years away from the time when 3D printing for consumer products can truly become mass. Once it does, the potential is massive. An obvious benefit is that companies can move to an inventory less or lower inventory model, since they can produce products on demand.
Application in India
In India, MakeWhale has already made consumer products across multiple industries including corporate gifting, customized jewelry, marketing and promotional products. We have also seen a large amount of individual orders from people who want to gift something truly unique. Customers have been extremely interested in the design process and have given plenty of input to co-develop the product with us. There has been a change in the level of interest for 3D printing. Previously, clients were still largely unaware of 3D printing, and while it has in no way become a widely known process, we have seen a rise in the number of customers coming to us to discuss possibilities within 3D printing. This is heartening as consumers understand that 3D printing isn't just a manufacturing process used by big businesses but it is applicable for them as well.
Future Applications
Consolidation:
Following the international trend, I suspect we will unfortunately see a lot of Indian companies drop off the radar. Keep in mind; this is not necessarily a reflection of the company but of the sheer influx of companies doing pretty much the same thing, just separated by price.
Education:
This is more of a wish than a prediction, but I hope to see companies take charge of educating consumers about the possibilities of 3D printing. It is very important that we also educate consumers about the current limitations, as consumers who are unhappy with their products will judge the entire 3D printing technology and it will be hard to get them back to try it again.
New technologies:
We will see influx newer technologies such as multi-colour printing and application of newer materials, increasing the appeal to larger audience