How co-working spaces can encourage collaborations and interactions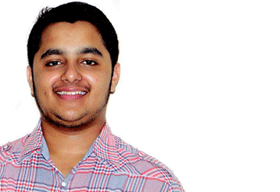 Headquartered in New Delhi, WorkoLab is technology platform wherein people from diverse industries and demographics come together and do research,as well as build-up their business ideas.
With the increase in number of offices these days, there is an immense requirement of working space. You need to have a working space to keep working on a regular basis. It even prevents distractions. However, the land space and the availability of work premises are limited. You cannot increase the space on land and this has led to the immense rise in the property rates for working space. Therefore, co-working spaces has come as an emerging concept these days across the world. It refers to the process of sharing of working space by two or more organisations. In these working setups, the people working while sitting next to each other might not be working for the same organization. It has come to the rescue of various companies as getting a working space is often a very costly affair. It has many other advantages too in the long run. It even encourages collaborations and interactions in the corporate world. Check out these examples here:
• Exchange of Ideas:
When people from different walks of life come together to work, they are sure to interact. People talk with one another, discuss and might get some innovative ideas. The grass always appears greener on the other side and therefore listening to the ideas from some one of a different filed often sound interesting. This leads to interactions which keep the people more involved in their work and they do not feel bored while working.
• Increase in the Cliental Base:
Having co-working spaces is often responsible for an
increase in the number of clients of an organization. For instance, if a bank and a financial consultancy firm go for co-working spaces then it there is a chance of increase in the number of clients for both. The employees of the bank will get their personal financial needs met without stepping out of their working location. The same happens with the employees of the financial consultancy firm and they can perform their banking operations while staying at their work place.
Having co-working spaces is often responsible for an increase in the number of clients of an organization
• Cost Saving:
With the popularity of the concept of co-working spaces, it has led to cost saving in various areas. The rentals of the working space are shared. Even the charges of the basic facilities like coffee machines, supply of drinking water and canteen expenses are shared. All these lead to a massive cost cutting and this money can be saved for other more important purposes.
• Meeting New People:
Collaborations do not happen automatically. You have to meet various people for it and interact with them. Co-working spaces give you an increased opportunity of meeting and interacting with people. These people might not be of your business directly but might be fruitful indirectly. For instances, an employee of another company that shares the working space with the employees of your company might be familiar to a good caterer. You need not look outside your office for a catering company to host a party as you have someone within your premises who can bring the caterer to you.
• Recruitments & Inviting Offers Are Easy:
You have a greater number of people right in front of you in co-working spaces. If you have a vacancy or want to invite some people or contractor for work then you need not give an advertisement and spend money. You can circulate the notice amongst not just your employees but even among the employees of other company too. This way you can get a larger number of prospective candidates for your vacancy or a larger number of contractors for collaborations. This is one of the best ways of inviting genuine people and eliminating unsuitable candidates at the first instance.
If you are planning to set up an office in a new city or area but are short of funds then try this concept of co-working spaces. It is beneficial and even cost effective means of expansion. Even if you are not short of funds, you can adopt this way of working and enjoy the above mentioned benefits. They might not appeal to you immediately but are beneficial in the long run as they lead to easy collaborations and interactions. Try co-working spaces right now and put your best management team to use. You will surely learn something good with this.