Cashing-Out: How Digital Payments Have Affected The Travel Sector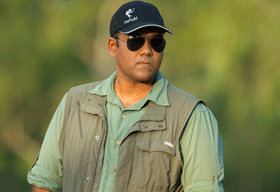 Headquartered in Bangalore, Toehold is one of India's leading photography equipment rental service provider enabling photography professionals and enthusiasts to rent a wide array of camera equipment and accessories.
India's exploding digital payments ecosystem has removed the need for cash while traveling. In the immediate aftermath of demonetization, the Indian tourism and hospitality industry faced a tough time. Many people postponed or cancelled their travel plans as getting cash from banks and ATMs continued to be a hassle. Hotels reported a 60 percent drop in bookings, indicating a comprehensive slowdown of the entire sector. However, in the year that followed, digital transactions and payments replaced cash for many Indians and have continued to remain popular, even as cash becomes more freely available. The travel sector has been at the intersection of three simultaneous consumer trends - adoption of mobile technologies, popularity of digital payments, and success of online travel agencies - which have coalesced into becoming a boon, rather than a bane, for the industry and its customers.
The advent of electronic money and digital payments have changed the way in which customers as well as businesses engage with each other, as the transactional medium has evolved into something new. The travel sector is no exception to this market-wide phenomenon; in fact, being a people-centric business, it is particularly affected. To provide the best experiences, the travel industry has to engage at all points and with all stakeholders in their value chain – from travellers and passengers to operators and business partners. The banking sector in India has enabled digitization of the transactions between the various entities active in the travel space with the introduction of credit cards, online banking, NEFT, RTGS, IMPS and digital wallets, that remove the need for manual transactions. However, the use of digital payments and the number of different stakeholders accessing them would still be unremarkable if it weren't for the increased use of internet-enabled smartphones in the country.
The incredible and prolific rise of internet-enabled smartphones in India has created a new class of technologically-adept, high-spending, and increasingly mobile consumers who have very different priorities in
comparison to their predecessors. They want personalized convenience and a seamless user-experience, and have therefore taken to using the internet to gather more information, consider different choices, and to curate their perfect holiday. Online travel agents have used their platforms to provide greater freedom to customers to select their preferred mode of travel, holiday activities, accommodation, and excursions and have become dominant in the market. Coupled with the rise in digital payments, new-age consumers find these platforms to be the best point-of-sale, and choose to make a larger proportion of their travel-related payments digitally. For many small businesses operating in the travel space, this has created an ecosystem where certain aspects of their business - pre-bookings, tours, and many others - are primarily paid for through digital payments, whereas rentals and products are a mixed bag, being paid for manually by cash or digitally through cards.
For service providers in the travel sector, digital payments will be the core and an embedded element of travel services
Further, demonetization pushed many retailers and service providers to accept digital payments and credit/debit card based payments, reducing the need to carry cash during the trip itself. With retailers and tourist-servicing entities recognizing the growing trend for digital payments, most prominent tourism destinations will have many outlets accepting digital wallets or transactions from travelers. For many tourists in the past, no journey could begin without a quick trip to the local ATM or bank branch to fill up one's wallets to pay for things during the journey; now, all you need to do is top up your digital wallet on the go with a few clicks on your cellphone. Many travel firms have not been as deeply impacted as players in more cash-intensive industries, but companies are still expected to make arrangements to deal with the impact of multiple payment modes. The mix of different modes reduces liquidity, and creates new cycle times for the receiving of cash and receipts. Further, GST and the time taken in input credit refunds makes more meticulous financial management to ensure day-to-day liquidity more critical.
While demonetization might have provided a shock-incentive for the industry to move towards adopting digital payments, it should not have been too surprising. There are considerable advantages to using digital wallets during one's travels, and digital payments come as a boon to customers, increasing their choices in terms of modes of payment. Convenience is perhaps the biggest motivator, as you no longer have to worry about how much cash you're carrying. As long as you have internet connectivity, you can easily access your entire bank balance, and transact with great ease. That moment of worry and checking your wallet to see if you need to quickly hit an ATM no longer exists once you adopt digital wallets.
Even for the industry itself, digital payments represent new opportunities. For companies operating in this space,payment to vendors and partners is vital. Much of their business runs on buying inventory and services from partners, which require advance payment. The digital payment ecosystem provides reliable and sustainable models for these players to hedge against currency fluctuations and volatility in specific markets through quick and immediate transactions. Digital payments in India have created a sustainable travel ecosystem that enables travelers to forget their cash and related worries behind them, as they go on an amazing holiday together. For service providers in the travel sector, digital payments will be the core and an embedded element of travel services. This will enable companies to offer more convenient, secure, and reliable experiences through a digital channel.