Blockchain in Entertainment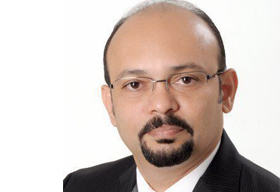 Blockchain in Entertainment
By Nitin Narkhede, Founder & CEO, MinersINC
MinersINC is an P2P decentralized digital content distribution platform which provides blockchain-enabled entertainment infrastructure that aims at tokenizing creations and introducing a universal entertainment currency.
The entertainment and media industry have for long had the longest value chain, comprising artists as the primary creators of content, producers, distributors, and with the advent of internet-based digital content, more entities like aggregators, platform providers, and institutions that handle royalty payments have come into play. This has resulted in a more complex distribution chain that entails drawbacks related to oligopolistic practices, earnings dilution, non-transparent proceeds, manipulation, and complex rights management.
The advent of blockchain technology has put forth a strong case to be employed in the entertainment industry in a substantial manner to make the value sets more direct, less intricate, transparent and more rewarding. New blockchain-powered use cases & applicability of smart contracts in entertainment sector processes can contribute to the development of a range of new platforms, services, and operating models.
Pure Play P2P (Person-to-Person) Distribution Models
The emergence of multiple platforms catering to creators of entertainment content, facilitating a direct exchange of value with content consumers. Creators reach their consumers directly eliminating the need to employ a cumbersome distribution framework involving intermediaries that eat-up the margins. The array of content getting distributed through such platforms consists of movies, music, TV, Live shows, Games, animations and more. In addition, creators get to keep rights to content, protect it and price it and manage relevant stakeholders/contributors' contracts/payments in a transparent manner.
Differentiated Services
Differentiated blockchain-based platforms are emerging all over the world, using decentralized services to help content creators raise funds, auction their creations, listen to audience opinion and for others. As blockchain spreads its influence in the segment, differentiated domain-specific expertise platforms providing specialized services, such as those related to copyright protection, licensing, piracy, content consumption and others will develop.
Even allied services such as merchandising, and the revenue generated off them, can be directly transferred to the creators, bypassing aggregators/distributors.
Plug-and-Play Operating Models
As existing giants of the entertainment sphere face revenue crisis on its ad-based revenue model in the current operating models, newer platform-agnostic content delivery models will get established, that allows plug-and-play of content present anywhere on the web, based on direct audience contribution, for attribution to the rightful owner. In fact in countries, such as India, with a large population of first-generation internet users, dedicated platforms and service providers will be necessary to handhold them into a blockchain driven, diversified, transparent entertainment landscape.
Value Additions
Intelligence - Transparent IQ:
The combination of blockchain with cutting-edge data analysis software tools and AI,
Machine learning, and others will offer more content monetization options. Modern analytical tools have enabled quantitative measurement of even the most diverse variables such as consumer reactions, stakeholder interactions and so on. They can predict the 'success/failure' rate of a content through such predictive analytics, even before a content is actually shot and created! With the implementation of the blockchain, the entertainment industry is expected to be more transparent with granular level data collection & honest analysis resulting in fair data-driven reporting and claims on consumer data.
Smart Contracts - Automated Distribution of Credits:
Additionally, the chained nature of blockchain transactions makes it easier to reduce the chaos concerning multi-party involvement for content distribution. On blockchain, every transaction is recorded, documented, and verified by all the parties involved simultaneously. Through smart contracts, revenue generated from distribution, branding and advertisements or performances can easily be directly distributed & audited by all the stakeholders, resulting in seamless operations and fair distribution of revenue on existing terms and conditions.
Blockchain technology opens a treasure trove of possibilities for the entertainment sector, enabling artists to gain the necessary financial freedom to create edgier, high-quality content
Identifying & Rewarding Your Influence Networks:
The advent of social media has empowered audiences to a whole new level, to an extent that even individual followers, displaying substantial expertise, insight or efforts can influence others and bring a greater number of fans, while providing rewarding experiences to existing ones. These influencers or 'superfans' as they may be called, stand to gain significantly with a blockchain-based model for the first time as their efforts will be easily visible to both the artists as well the audience at large, enhancing their scope of being recognized & appropriately rewarded. This will also propel the need for management platforms to oversee the performances of such fans and incentivize them accordingly, through exclusive merchandise, monetary benefits and others.
Blockchain technology opens a treasure trove of possibilities for the entertainment sector, enabling artists to gain the necessary financial freedom to create edgier, high-quality content. Furthermore, the development of peer-to-peer networks that allow content creators to interact with the audience and gauge their response directly ensures that the success of content will depend only based on its quality and not superficial stuff such as marketing, strong PR, and others.
Blockchain will enable the true democratization of a segment that has long been shackled in the conventions of numbers and profit. As legendary actor-director Kamal Haasan said recently, "No aesthetic industry can survive if you only let the money bags rule it". It is time, entertainment industry was controlled by its fundamental stakeholders - the artists and the audience.