Are we ready to 'reimagine' the future of HR Tech?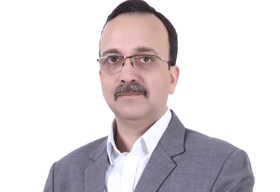 Headquartered in Gurgaon, AuthBridge is an ISO 9001:2008 certified HR & Background Verification Services company with proven excellence in the areas of Employee Background Screening, KYC Screening, AuthLead - Authenticating the Leaders, Vendor Due Diligence, Substance Abuse Testing, and Workattest - Post Exit Process Administration.
A workforce population of over three billion people across the world along with the ever-changing technological landscape has resulted in the steady transformation of the HR function. With the rapid advancement in technology, every aspect of the business has been affected in terms of functionality; throughout the input-process-output stages; and in order to help businesses acquire and manage the right resources, HR industry has also taken a leap by inculcating more innovation and technology in their core processes.
No matter what business a company is engaged in or the industry it serves, hiring the right resources is one of the key factors that define the continued growth of an organization. On one side, modern HR managers are using innovative tactics like tracking social media during hiring. On the other hand, HR Technology is making great advancements by integrating artificial intelligence & machine learning, databases, natural language processing (NLP), analytics, advanced algorithms and APIs to make the hiring process more reliable, accurate and faster.
The result of these technological advancements can be seen in the way organizations are now moving from back-office HR data warehouses to advanced analytical and reporting dashboard tools to conduct their various HR processes. According to a survey by IBM, 46% of HR professionals believe that AI will transform their talent acquisition capability and 49% think it will transform their payroll and benefits administration. IBM itself has an AI-based application that helps employees do their own on boarding, answer commonly asked questions by new employees and as well as find nearby employees to collaborate.
These technological advancements have resulted in redefining the functionality and orientation of nearly every activity in the HR industry; by making the system more efficient and flexible to support the dynamic business needs. One of the key challenges that the industry faced earlier was that the data from diverse sources such as performance management, hiring etc. used to get collected in different databases across systems. Now, with the help of datafication and collaborative tools in HR, it has become very easy to effectively map these data points and analyze them to make key hiring decisions.

As more and more companies rethink the way they collect and process this data, it has become easier to accelerate a lot of key processes. Earlier processes like background verification used to consume a lot of time. Now, with the adoption of APIs and machine learning, these processes have started giving real-time results with great efficiency. Moreover, distributed databases like Work Attest are leveraging latest technology stack to automate exit employee verification and providing exit employee analytics.

Seeing the real opportunity of HR transformation using technology, the industry has also seen an entry of a lot of third-party vendors offering solutions and automating every step along the way. The two year investment figure of $1.87 billion in HR and workforce related products from a report by Bersin clearly show that the HR technology has the attention of venture capitalists and private equity companies.

The industry has always seen continuous evolution, but the present time is clearly the defining years for HR tech. Few decades ago the focus was on building record system and integrating HR with enterprise resource planning, while today the technologies like machine learning, NLP etc. are helping build systems that implement practices keeping in mind individuals and teams. The technology is bringing new and broader functionality in the HR industry and it has become easier even for cross-functional teams to collaborate. But, as these new technologies get introduced, it becomes difficult to replace the earlier systems that are still in the progressive state. While the small companies are easily adopting the new practices, the large companies are on slow progressive stage to adopt these fast upgradations that are sweeping in the HR tech. According to Sierra-Cedar research, about 45 percent of large companies and 51 percent mid-sized companies are increasing their spend on the HR tech.

It clearly is a healthy and dynamic space for HR tech right now. What is required is top HR managers to ask more questions, test waters with available tools and adopt early. The technological evolution will always be a continuous process, however HR managers should also play a role in shaping and building up of these tools that are more agile and efficient. There is still a long way to go and it will be interesting to witness how the industry progresses and reacts to the upcoming technological trends in HR.

About AuthBridge
AuthBridge is a leading provider of platforms and solutions that enable trust.

Its offerings include instant identity verification, employment background screening, customer screening, partner due diligence amongst many others. The company is now significantly aiding the growth of collaborative consumption in the sharing economy by fulfilling the need for quality and trust metrics while meeting needs of instantaneity.