A Better Route for EB-5 Visa - Direct vs. Regional Center Investment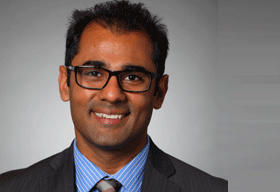 Headquartered in California, EB5 BRICS is a Legal Services firm that collaborates with real estate and business management professionals, and assists them in implementing effective and results-driven strategies and solutions as per their specific business objectives.
EB-5 is a visa program through which a foreign person can get permanent residency in the U.S. upon investing $500,000 in a new business or development project, creating at least 10 jobs for U.S. nationals. The investment can be made through two separate routes: (1) Regional Center Investment and, (2) Direct Investment.
After understanding the EB-5 visa program the first question that every investor has is if they should go through direct investment or regional center investment. Since they could be investing a large part of their savings, they have to weigh all the pros and cons about the two routes as this would help them make an informed decision. However, before making any decision, a number of aspects are to be kept under consideration and it is imperative to understand both the routes thoroughly.
Regional Center:
A regional center is a government approved body that acts as an intermediary between the EB-5 investors and ventures seeking funding. The major advantage that an investor going through a regional center may have in addition to having their investment secured against real estate is the total number of job creation count which includes indirect as well as direct jobs, which lowers the chances of the investment failing in meeting the job creation requirement for the green card. Regional center investors are exempted from the day-to-day management duties of the project. All they are generally required to do is be an equity shareholder in a
special purpose vehicle (generally a limited partnership) where the Regional Center becomes the General Partner for management purposes. Since the investors are not obligated to live in the location of the project they have invested in, they are free to live and work in any part of the country with their family.
A properly vetted Regional Center investment not only holds lower risk of loss of capital but also has a very low return on investment
There are various government approved regional centers to choose from and it is critical to analyse the project thoroughly before investing. Proper Regional Center, Project and Immigration due diligence is a must. The key activities taken care by a regional center are; identifying investment opportunities, managing day-to-day project activities, creating jobs for 10 qualified U.S. workers, marketing the project and assisting the EB-5 investor.
Direct Investment:
In a direct investment the investor individually invests in someone else's business or starts a new business in the U.S. The investment is generally made into a real, day-to-day operating business and it is imperative that 10 direct jobs be created for U.S. nationals. Typical direct EB-5 investments are franchises, restaurants, retail stores, IT companies etc.
Direct investment implies that the investor has ownership and control over their investment and business and the investor is not limited to any particular industry or sector. When an investor goes through the direct investment route, they have to be involved in the ground work and the day-to-day operations of the business. Through direct investment it is important to ensure that the investor meets the requirement of direct job creation through the business to qualify for a green card.
To summarize, it is safe to say that investment has to be made according to one's appetite for risk. A properly vetted Regional Center investment not only holds lower risk of loss of capital but also has a very low return on investment. On the other hand, direct investment holds a higher risk of loss of capital due to operating risk which can lead to loss of the green card but could have higher return on investment. While investing with a regional center an investor applicant is placing their trust in experts to manage their money. In case of a direct investment, an investor is likely on the front end of the operations.
Investors from a professional background or parents whose kids are studying in the U.S. prefer to invest through a regional center due to lower risk involved. However, investors from business background at times may opt for the direct investment route as they seek control of their investment and the business. Statistically, more than 90 percent of EB-5 applicants take the Regional Center path and less than 10 percent take the Direct Investment route.