2018: A year of Improved SEO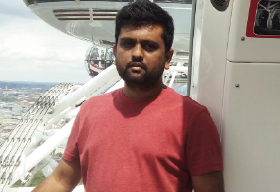 Dhrup IT Solutions is a technology service provider specializes in UI/UX, Web Designing, Web Development, Mobile Application and many more.
Google is all about search as well it's it also gives best results of the search. However, with the introduction of Google Schemas, they now give us full freedom to show the user-generated action on your website which is seen in the search snippet area.
No matter now company cares about their clients. No matter what is your expertise where you are in search, or you are doing paid campaign both Google and your clients will see the performance and that too with the high quality of work.
Improvising Search Engine Optimization
With the advance implementation of AI (Artificial Intelligence) search engines like Google are designed in such a way that they can give the predictive results.
However, they are more into giving Search Engine knowledge by training them by giving a different type of data analysis. However, further, they can be used for answering user queries more in better ways.
Search Engines are More in a Way of Problem Solver
For example, if the user is searching any product and enter the query in Google like 'buy iPhone online' with Google AI they will always go to give results like "where to buy" and "buy iPhone online in [city name]" this means Google is simply letting us know the best deals where the user can buy the iPhone. Hence, the search results are in the form of answers.
Creates Some Intelligence in Search Patterns
Sometimes with these AI roll out it's getting difficult for the user to get the desired results from Google what they really entered for an example: If they entered 'cheap mobile phone 4G' the result should obviously reflect with the link of the technical articles rather than the links of e-Commerce stores.
How SEO & Search Queries are Directly Related to Their Search Volumes When it Comes to AI
It is not always when we design the SEO strategy we need to consider the factors of the keywords which are having high search volumes. The most important and crucial thing over here is we need to see the search results by entering each keyword on the search engine and analyze what search results they are fetching for us. Thus going forward, you need to consider two major things before you create the Title tags for your website and they are 1) The search pattern and 2) Keyword search volumes.
The ideal way to rank your website, blog or specific content is much easy if the content written and optimization techniques are intelligent
Sharing the 'How to' Content and Tips Based Content with Content Sharing Opportunity
The ideal way to rank your website, blog or specific content is much easy if the content written and optimization techniques are intelligent. What I mean over here is for an example: if you have shared the content which is based on 'how to tips' then there is high possibility to get your article rank in the Google knowledge graph or even you can rank your article on the box results on the #1st position on the SERP.
Optimizing the Conversion Page with Keywords
You have to do some AB testing for judging which page of your website is fetching you more conversion. When you are desperate to design a landing page with call-to-action for increasing your conversions there are many factors which come into consideration like the landing page should have quick opt-to-lead capture forms and call-to-action button a persuasive statement and a mail to link. However, the most important thing when you try this landing page to rank on the Google than the Title Tags plays an important role make sure you add the improvised keyword and keep optimized character length.
Difficult to Judge the KPIs and Screwing-up Your Client's Expectations
This is the burning question whether your client wants rankings, traffic or conversions. Is that difficult? Well, its complex rather. Many of the digital marketing agencies are often trying to keep the smooth balls rolling on the floor however, they are not quite sure to conclude the KPIs and what their clients are expecting from them. The solution for the problem is to set quarterly KPIs and objective no matter what rankings, traffic or conversions client needs. If a digital marketing company or a digital marketing professional needs to analyze month over month performance they can judge it on a quarterly basis and change their strategy as per their client's needs.
Conclusion
Nevertheless, how smart you are in doing SEO it does not add any value if you are not leaving any patches of your good work in SEO. No matter if it's a Link building technique or any Onsite task of creating a Title Tags. It's like Google always going to reward you if you are unique and eye-catchy.