10 Common Mistakes, While Studying for the Boards!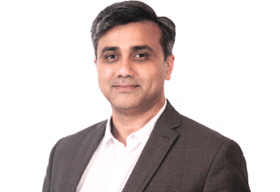 EduBrisk Knowledge Solutions is an e-Learning platform which offers integrated learning and innovative knowledge solutions for Schools, Students, Parents and Teachers.
Most students appearing for Board Exams put-in tremendous hard work and practice, but may still end-up badly because they just didn't do it the right way! Here are some of the common mistakes that affect the performance of students every where.
1. Entering the Hyper-Stress Zone!
Most students preparing for the Boards are hit by stress. But stress is known to be a killer in academic performance. Whether the student is good at academics or not, learning is affected negatively, as proved in studies on amnesia and dementia. The Stress Curve reveals that performance increases with physiological or mental arousal, but only up to a point. When levels of arousal become too high, as in an examination, the performance level goes into a reversal and decreases.
2. Not Taking Sufficient Mock Tests!
This is a grave mistake made by most students. A survey of study methods of toppers across several countries over 13 years revealed that students did well at academics by doing practice exams more than by their intelligence level and hard work. More than revision and memorizing, mock tests were the number one factor in helping students earn their marks. The idea is that studying is one thing, but writing is a different challenge. If you want to learn swimming, you have to actually swim.
Mock tests can also help overcome the illusion of competence. Students may feel that they have learnt their topic well and actually find that they cannot recall all the points in the exams. Writing several mock tests and correcting their own answers will ensure that they remember everything and also get an idea of the timing required to complete them.
3. Not Taking Sufficient Breaks!
Students try to study for long hours before exams. But studies show that the Concentration Curve of the brain is at its maximum in the first 30 minutes. During
exams, to meet the goals, one may stretch this period up to 50 minutes. Building-in breaks every 50 minutes helps the brain to keep the learning curve at an optimum level.

4. Not Taking a Smart Break!
Taking a break does not mean switching-off completely from the studies. Students often watch TV or visit Facebook or Whatsapp to take a break from studies. However, do not do something completely different during the break, as it disturbs the fragile memory of what has just been learnt! Instead relax, go for a walk, take a bath, play badminton and the like, with the points just studied in your pocket. Glance at these points a few times to remain connected to what has been studied. It will help to memorize better and also to get back easily to studies!

5. Eating Heavy, Oily Foods during the Examination Months!
Oily foods require hard work from the digestive system, making the brain and body feel tired. The brain needs energy to concentrate and so, drink lots of water and eat your favorite sweet dish! Let the right glucose level keep your brain energized! The brain itself is nearly 80 percent water! Replenishing it will keep it ticking right!

"Finally, remember, great people keep their cool during testing times. So go on ahead and give your best shot. I know you're great too!"

6. Procrastinating!
Many students start studies only when the examination season starts. This leaves them with too much to do in too little time, adding to their stress. Instead, work-out how long it would take you to finish your studies. Start sufficiently early, space chapters apart, and punctuate your study with breaks! An analytic study on procrastination suggests that the confidence and competence acquired by studying in advance makes for great motivation to study more!

7. Underestimating the Power of Good Notes!
Using your own notes is easier than learning from the entire textbook at the last minute. Make your own notes! Enhance them with humour, ridiculous associations, images, even sounds, so that they serve as memory triggers. Instead of rushing through the textbook just before the exam, create summaries of the longer lessons. A quick review of the summary map at the last minute will ensure readiness.

8. Reading too Many Reference Books!
Your textbooks are your one main source of information. Read extra books and model papers only after you're thorough with the text. Following the Pareto principle in the sphere of education, we can say that if the basics are strong, then the 80 percent of extra learning based on it will take much less time and happen much faster.

9.Researching on Your Topic at the Last Minute!
During preparing for the exams, while searching for answers in the internet, well-meaning students tend to deviate from the answers by clicking on the links and going into the details of that particular topic. This may be enriching at any other time, but with exam nearer, it may cut-down on precious study time.

10. Not Taking the Support of Family!
Students forget help close at hand. Instead of studying by themselves all the time, it could be much easier to have mom or dad read-out the notes to them at times. The emotional connect could facilitate learning, bring the family closer, and boost your morale. Finally, remember, great people keep their cool during testing times. So go on ahead and give your best shot. I know you're great too!