With continuous work migration within the country and abroad, people have been finding it difficult to manage their properties in their absence and thus rely on property management service providers. But unfortunately, majority of these service providers are not staunch as they sub-lease client's property, which not only mislead clients and results in loss of their ownership but also cause great damage to their property. On the other hand, the sector is witnessing several 'fly-by-night' operators who fail to deliver & maintain consistency in quality of deliverables, thereby setting a wrong example in the industry.

Unlike others, Bangalore-based SANGAU doesn't sub-let owner's property, rather manages residential real estate with or without rentals by its own. Owner's entire property maintenance is done on actual rates (no hidden/additional cost) and rent agreement is directly signed between the owner and tenant, thereby keeping complete financial & operational transparency. Only after an owner's approval is the property let out to the tenant. "We strive to give maximum return on investment by ensuring maximum occupancy whereas our average occupancy rate is over 94 percent. Serving this segment for more than a decade makes us aware of the rental market cycles & trends, and owners benefit from this expertise," professes Binu Prakash, Managing Partner, SANGAU. Whether a property is occupied or vacant, SANGAU enforces superior quality, cost efficient and durable maintenance and also do free documentations. "Tenants who occupy a SANGAU managed property are very valuable to us and they are the reason behind our existence and the property owner's RoI," avers Binu.

Journey of SANGAU

The journey of SANGAU began at a time when Binu moved abroad in 2005 and required care taker for his Bangalore-based property. But he didn't find any stalwart concierge and saw this as an opportunity to assist property owners (facing the same challenge) as well as a means to organize services in the real estate sector and provide employment. Explicating on the inception idea, Binu speaks, "There were many others like me who didn't know what to do but kept the property locked due to unavailability of genuine service providers.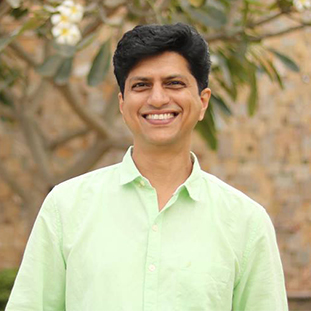 SANGAU's entire property maintenance operations are outsourced to certified vendors who strictly adhere to company's processes for cost effective and timely delivery of the solution based on quality requirements
Our biggest challenge, when we started in 2007 was to explain people the meaning of property management as they were not familiar with the term". By successfully educating clients and effectively managing their properties, the company over the years has carved a niche for itself in property management industry. Today, it serves maximum NRI clients and enhances its reach through the medium of trust, referral and word-of-mouth publicity.
A Boon for Owners & Tenants
With the conglomeration of services like BASIC (regular property inspections, preventive maintenance and statutory payments) and PREMIUM (advertising, finding tenant, maintenance during tenancy, vacancy inspection and settlement of security deposit, in addition to BASIC services), the venture with its robust systems & processes and a culture of process improvement tends to render end-to-end property & rent management solutions for residential property. Identifying the prime needs for one-on-one service, SANGAU always personalized its services wherein it offers tenants a wide range of properties to choose from with zero viewing & brokerage fees, easy move-in process, pleasant & comfortable stay with timely maintenance and hassle free vacancy & security deposit refund process. Besides, the company assists property owners who are not interested to rent their home, with regular property inspections, preventive maintenance and statutory payments.
To ease the crunches of clients, SANGAU allocates a dedicated manager who not only monitors the entire spectrum of property maintenance & management, and communicates promptly but also liaises with resident owners association on behalf of clients for the smooth functioning, and healthy relationship. These property managers constantly share knowledge and educate clients, keeping them abreast of the real estate scenario in Bengaluru. Additionally, the venture sets property maintenance expectations right at the time of occupancy in order to avoid vexatious sitch. It performs background verification (physical verification) including academic credentials & experience certificate & ex-employer check and takes references before onboarding its employees to avoid any unwanted situation.

SANGAU's entire property maintenance operations are outsourced to certified vendors who strictly adhere to company's processes for cost effective and timely delivery of the solution based on quality requirements. This process-oriented firm follows checklists & templates to ensure no important box is left unchecked, and uses online systems to maintain the consistency of quality deliveries. Improvements to systems and processes are constantly encouraged and feedback from clients & staff are taken seriously for process improvements and self development.

A Way Ahead

Pinning professionalism & transparency as the key aspects, SANGAU envisions acquiring more clients in Bangalore and later expanding to other Tier I & II cities. Meanwhile, the company is investing in systems and solutions to improve user experience online for prospective tenants to make quicker decisions and minimize number of property visits for finalizing the home. With these forthcoming techniques, SANGAU aims to become the country's biggest residential property management company. "Maximum property occupancy and maintenance operational efficiency has been and will continue to be the core areas of our focus to enable us retain and improve a high level of satisfied customers," concludes Binu.

Key Management:

Binu Prakash, Managing Partner
In his 20 years of work experience, Binu has served several companies across verticals and co-founded Virgin Dreamzz India that is involved in natural and organic farming, and even helping people buy their own land for farming/farm house.

Office: Bangalore

Service: Property Management