Letting a stranger to have legal rights on your property is truly a killer. The worst nightmare for any landlord is his/her tenant holding the property as hostage and/or causing damage to it. The Only way out is to have an all-inclusive background check of each & every tenant to determine if they are trustworthy, hence saving you from financial hurt or sleepless nights. Offering a technology-driven property rental & management platform via in-depth background checks is Azuro.in, helping property owners find fast and credible/authentic tenants. This platform has an owner dashboard that shows the state of the property at all times. "Azuro consists of experienced professionals. The relationship with them is not just transactional, as they continue to provide valuable assistance during the entire period of tenancy. I always felt secure knowing that I was always in safe hands with them," speaks a client.

Mumbai-based Azuro.in is a simple & hassle free property management service provider which finds authentic tenants background check, quarterly inspections using its150 point checklist, as well as the move-in move-out audit. "Trust is the major concern. To ensure good tenants and great upkeep of properties, we have a criminal and civil court case check, PAN Card verification, and Aadhaar Card verification," says Ayush Agarwal, Co-Founder, Azuro.in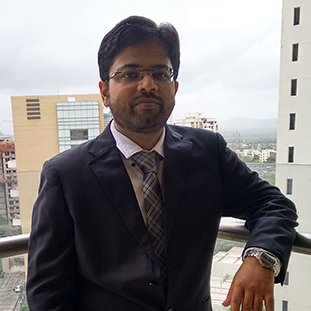 To make renting easier for customers, Azuro.in lets you to set your terms and post signing the contract, the team starts onboarding your property on the portal
Hassle-free Experience
To make renting easier for customers, Azuro.in lets you to set your terms and post signing the contract, the team starts onboarding your property on the portal. Meanwhile, an executive visits the property to take requisite details which is used for extensive marketing and listing for tenants. This is followed by publicizing the property on online and offline channels (99acres, MagicBricks & so on), corporate agents and local area experts. Post this, Azuro.in conducts visits for qualified leads as well as updates you on potential tenants and rent negotiations. After finalizing the tenant, an extensive background check with all documentation (leave & license agreement, police verification & society/NOC) is done with a move-in checklist capturing all details of the property at the time of handover.
Based on your preference for rent collection method, the team provides the relevant assistance. "We provide effortless experience to house owners as we are present throughout the cycle. Our property managers find the best maintenance & damage solution when needed. When the tenant is moving out, we conduct the move-out audit with the checklist vis-à-vis move-in checklist. Thus helping to identify the damage by tenant usage and therefore avoid expenses incurred in repairs," explains Ayush.

Azuro.in has tied-up with many tiers-A developers like The Wadhwa Group, Hubtown, Mahindra Lifespaces, and Runwal Group for fast-filling of their projects, who have further recommended it to their clients and investors. Comprehending that the platform collects and manages vast data of properties, Azuro.in is developing an AI layer that will assist in predicting issues in advance and cut down expenses of customers. The company is also working on home insurance and renters insurance without incurring any additional cost. With 70 percent growth each quarter, Azur0.in aims at expanding to Pune and Bangalore beyond its Mumbai circle.