DataMites: Up-Skilling Professionals with Strong Data Science Skills Aligned with Market Requirements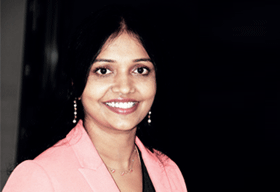 Kamakshi Chemikala, CEO, DataMites
IT professionals who were once the cream of our country are being shown door by their companies due to their out-dated skills. As per recent McKinsey & Company report, half the current IT workforce will be irrelevant over the next 3-4 years, if they fail to get upskilled. Although there are few training centers trying to enhance their skills, they fail to make them industry-ready as they are unable to provide pragmatic market-relevant training. It's this severe shortage for skilled resources for their global Machine Leaning projects that thrust the parent organization of DataMites to commence a training institute for enhancing its students' Data Science & Machine Learning skills in tune with their projects and source the best of them.
Thanks to its pragmatic courses that has been facilitating candidates to get easily absorbed by organizations in the job market, DataMites expanded its footprint to Netherland & UK as well. Today it's the only company in India that is running successfully with 60 members per class and training about 2500 students in South India (Bangalore, Hyderabad, Chennai, & Pune), along with nearly 1000 Indian audience located in US, UK, Europe, & Australia via online training.
Nonpareil Learning Approach
India's Big Data analytics sector will face a demand-supply gap of two lakh data analytics professionals by 2020, according to industry experts. Smelling the coffee, DataMites, founded by a group of passionate Data Science evangelists belonging to India, UK and Netherlands, offers global data science certification courses. It's the only company in India accredited by International Association of Business Analytics Certifications (IABAC). The courses are taught with flexible learning options from classroom training, live online classes to high quality recorded sessions by highly qualified and experienced faculty. The faculty compromises of Ashok Kumar A (Chief Data Scientist, DataMites), Nandish (PhD in Data Science and possess a whopping experience of 15 years as the data science delivery manager at TCS), online faculty - Josbel and Tamara,(both are in senior consultanting roles Capgemini, Europe & UK), and other six faculty members who have experience of eight years in data science.
Following a stringent learning approach, DataMites' curriculum encompasses theory, hands-on training, case study, and project to
model deployment. DataMites also offers 24x7 cloud lab service through which candidates can practice, store & access material even on their mobile phones. After the completion of training, the candidates are offered three months of internship wherein they work on at least four live projects offline and also online via Google classrooms. This is the most value addition phase the course. These are customer projects currently handled by DataMites consulting wing, shared with candidates to apply their newly gained skills. This is a great opportunity to master the skills they gain in training, as well as get real time exposure in handling client projects. This is very valuable in managing your first job as Data Science professional aligned with industry best practice.

" Following a stringent learning approach, DataMites'curriculum encompasses theory, hands-on training, case study, and project to model deployment"

As a cherry on top, DataMites' PAT (Placement Assistance Team) facilitates candidates in resume building, connecting with potential opportunities in the market and supporting them in interview preparation. The institute offers Data Science, Machine Learning, Data Mining, Tableau Associate Text Mining, Python Programming, Deep Learning & Minitab, and upskills professionals with strong data science skills aligned with market requirements and lets them be part of this phenomenal Data Science era. For instance, DataMites' flagship course Certified Data Scientist, which caters to 80 percent of market jobs, enables professionals to gain full knowledge on all aspects of Data Science including Programming, Statistics, Machine learning as well as business side of Data Science, thereby imparting full spectrum of Data Science skills to equip them to deliver end-to-end Data Science solutions. "A data scientist doesn't need to be only a technical person but he should understand the business and assist the client also," adds Mrs. Kamakshi, CEO, DataMites India. This course is for three-four months while its AI courses (design & gaming) take six months to impart basic AI skills.

Leveraging technologies like Python, R, Tensorflow and Scala, DataMites offers corporate training to many companies that include Alliance, Boxx.ai, Wipro, HP, and many more. The company works with some state governments for machine learning projects and aims to tie-up with the educational institutes in 2019 to train their engineering and management passouts. DataMites witnessed a massive revenue of Rs. 20 crore from its training vertical last year and targets to expand its footprints to other Indian cities in next six months and soon to Europe, UK, & US. It's also launching AI and Blockchain courses in the next few months. "We want to offer training along with sourcing candidates across the globe and become a leader in that space," concludes Kamakshi.

Key Management in India
Kamakshi Chemikala, CEO, DataMites-India
Kamakshi has over a decade of experience in successfully managing four tech startups.

Ashok Kumar Adinarayanan, Chief Data Scientist & Key Subject Matter Expert
An alumnus of NIT, Warangal, MBA graduate from University of Amsterdam, The Netherlands, & IIM - Ahmedabad, Ashok is currently pursuing PhD in Data Science. He possesses overall of 17 years of experience, in which about 8 years in managing innovation projects such as smart city for EU commission in Europe.

Courses Offered: Data Science Training, Machine Learning, Python Training, R Programming Training, Artificial Intelligence, IOT Training, Data Mining, Tableau Training, Deep Learning, & Tensorflow Training.

Offices: Bengaluru