Training That Changes Your Organization's Course for Best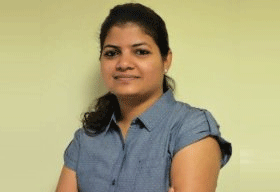 Today corporate outbound training is one of the most effective ways to build a strong internal ecosystem for any organization that can run on blood and sweat to achieve their target. Especially during the turbulent times of reduced productivity, plummeting profits, increased mistakes, wasted time and termination solely due to bad and ineffective leadership skills of the senior management. On the other hand, lack of team spirit, egomania and greed for power poke employees to work individually result in cascading team oriented functioning. Hence companies today highly rely on experiential learning methodology for high impact learning outcomes that provides customized team building programs for corporate houses to improve teamwork and communication skills within clients workforce via recreational activities, weekend getaways, and several others that include role-play, adventure, art & navigation stimulation, and even real-life projects.

Understanding the increasing need for such outbound activities and the requisite to partner with the one company that offers tailor made corporate outbound programs specifically designed for their organization, siliconindia brings to you '10 Most Promising Corporate Outbound Training Providers'. This comprehensive list features some of the renowned outbound training providers who vest years of experience in designing and offerings outbound training that will change the course for your best.
Do let us know what you think!