Testing the Waters For Food & Beverages Safety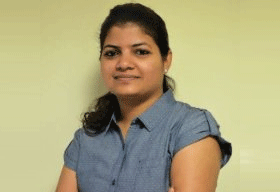 However, in today's time, the food industry has widely accepted that a quality management system is required to support business survival and growth in the long run. The preventive system called
Hazard Analysis and Critical Control Point (HACCP) ensures that the products are properly manufactured for the health and safety of consumers by avoiding three hazard sources: biological, chemical and physical. The data collected through the process are further analyzed to devise a plan to avoid problems and to monitor & solve issues that occur in the process.

However, with the increasing casualties due to contaminated food and beverages, several manufacturers are creating their own in-house testing labs. The easy it sounds, the tough it is to build and run an in-house testing lab. The pace of innovation and improvements for chemical and microbiological testing accelerating, areas such as non-targeted detection, chemometrics and next-generation sequencing could completely change the way we conduct food safety and quality testing. On the other hand, the specialized equipment, required accreditation, various scrutiny, turnaround time, hidden costs and several others may pull back the rolling wheels of the manufacturing companies. Hence the need for specialized and exclusive food and beverage testing companies are on a high.

The large commercial labs have people dedicated to following the industry developments. These experts work in a scientific way to understand and implement the new, emerging technologies in the field. This is why Markets and Markets Research claims that the food safety testing industry will reach $18.41 billion by 2022, magnifying the need for fast, accurate analytical test results. Looking at this growing need of the market, siliconindia brings to you '20 Most Promising Food & Beverage Testing Companies - 2018'. Featuring some of the most eminent names from the testing industry who provide cutting-edge solutions designed as per the need of the client, we believe that you will find you partner who would help you grow your business many fold.
Do let us know what you think!