Patent & Trademark are the Silent Warriors We Need to Think About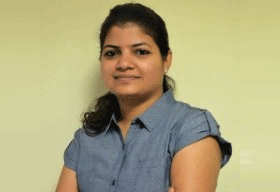 India's solid ground of innovation in technology that is changing fast, needs pure attention from across the spectrum including startups, MNCs and government to pep up the patent and trademark filing process and gain more power and reap better financial benefits from their brain assets. Patents' real value is usually different at various stages along the way in a company's evolution. Hence it is imperative to understand its relevance from every stage.

But with business going global, the need for an international patent filing has become of prominent importance. Patent Cooperation Treaty (PCT) makes it possible to seek patent protection for an invention simultaneously in a large number of countries. It also simplifies the procedure for obtaining patent protection in many countries, making it more efficient and economical for users of the patent system and patent offices. One just needs to file a single international patent application instead of filing several separate national or regional patent applications, and make payment of a single modest fee rather than paying separate filing fees in each of the designated countries. PCT establishes a procedure for the filing and processing of a single application for a patent which has legal effect in the countries which are Treaty members. Filing a patent under PCT provides the applicant with the opportunity to present arguments for patentability to amend claims and to strengthen the application prior to filing with national phase offices.

Bringing you a comprehensive list of '20 Most Promising Patent & Trademark Service Providers - 2018'in our current edition to help you get through the treacherousness world of patent and trademark war. This comprehensive list featuring some of the eminent names from the industry are global players in terms of their reach, offering and understanding of the matter.
Do let us know what you think!