Making the World Listen to Us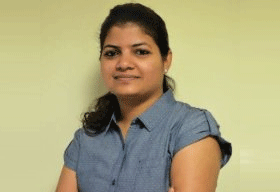 gen who want things so very handy that we have an app developed for almost everything that can help us get things we want anywhere, anytime.

Hence, newspaper and magazine publishers not only in India but across the world are striving to adapt to this change and leverage the opportunities presented by the digital disruption and economic shifts. But these publishers are facing some fundamental questions akin to how to be and remain a trusted source of information for consumers in a world full of digital content and social media noise? Moreover, how can they continue to attract readers to their content no matter where or how their consumers are?

A report published by Technavio in 2016 highlighted that the global digital magazine publishing market will exceed $35 billion by 2020 growing at a CAGR of over 20 percent during the forecast period (2015- 2020). Banking on this, many print publication houses have ventured into offering digital versions of their magazines, while many have evolved only magazines. In this issue of siliconindia, we bring to you '20 Most Promising Online Magazine Websites - 2018', a comprehensive list of online magazine publishers who not only create unique stories but also ensure its authenticity and eliminates any plagiarism to bring innovative and heart touching stories to its audiences.
Do let us know what you think!