Digital Payment Ecosystem is Still at its Nascent Stage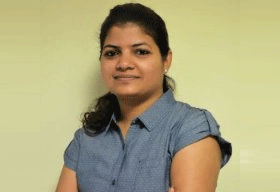 are some of the major reasons by the digital payment in India yet has to witness a proper launch.

Looking at these glaring issues, and the opportunity at large, many companies are testing the digital payment waters to offer payment solutions that not only enables better digital payment solutions but also helps merchants streamline their bill and invoice and send it to the customers without any human intervention. MSMEs contributing a substantial part in our country's GDP, some companies are developing payment products and solutions that have option of selecting between two networks if one fails to connect. Though the companies are working towards creating specific solutions for further penetrating digital payment ecosystem within the rural epicenters of the country. And the government's support in building this ecosystem is as imperative as innovations that can address the last mile challenges of the rural merchants.

Addressing some of these challenges through their innovative and out-of-the-box products are a handful of companies. In our current edition of siliconindia Magazine, we bring to you the story of few such torchbearers who are leading the digital payment in our '20 Most Promising Payments & Merchants Service Providers -2018'. These companies are at the cusp of bringing a digital revolution and turn the cashless India dream into reality.
Do let us know what you think!