A Refurbished Tomorrow, A Better Tomorrow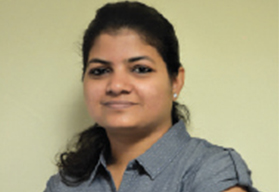 With the increasing love for refurbished products, not just the refurbished electronics market and refurbished smartphone market are growing considerably in India, but refurbished medical equipment market too is picking up the pace (estimated to reach $11.91 billion by 2021).
However, being a highly sensitive industry, not all medical equipments are refurbished. Majorly the products that are returned by customers due to damage caused to the packet, or products that were used for demonstrations and sales display, are refurbished and tested by the manufacturers before selling.

Irrespective of the industry, the refurbished products are quality tested on several parameters just to ensure it does not lag behind their new brothers. Atop, these companies provide layers of safety features apart from the warranty and extended warranty on every item, hence providing an added layer of comfort to the customers. Understanding the growing demand of refurbished products, siliconindia brings to you '20 Most Promising Refurbishment Companies - 2018'. The list comprises of some of the eminent refurbishing companies that have gained momentum in the industry and leading the change from the front.

Do let us know what you think!