PowerPoint Cartridges: Manifesting an Easier Way of Office Printing Management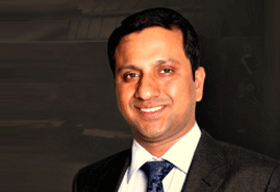 While businesses voyage in pursuit of ways to reduce operating costs, acting as an ultimate destination is Mumbai-based PowerPoint Cartridges - a leading Managed Print Solutions (MPS) provider and eco-friendly recycled cartridges manufacturer. PowerPoint reduces your printing expenses up to a whopping 60 percent through comprehensive printing solutions including integrated MPS, print fleet auditing software and much more. Having commenced its operations with cartridge manufacturing in 2010, the high bet on cost-effectiveness without bargaining on the quality has been the game changer for the company to emerge as one of the most trusted brands in the printing industry with close to 10,000 satisfied customers across 500+ cities PAN India.
Challenging the Challenges
The new epoch of managed print solution is defined by changing customer ambitions, new priorities and a different set of challenges. As a consequence, organizations seek for more flexibility in their MPS contracts, lesser turnaround time(TAT), a better roadmap for innovation, and a clearer strategy for information management. This is exactly what PowerPoint brings to the table. It manifests highly flexible & convenient models of engagement including Pay per Page (leased printer with free AMC),Pay per Cartridge (free printer & AMC), and Printer/Copier Adoption Model (different payment models with free AMC for your own printer). PowerPoint's comprehensive solution includes an ERP platform (leveraged by the clients & the company itself),and a 24x7 CRM portal which adds more flesh on the benefit side by logging service calls, ordering cartridges, facilitating real time reports & delivery status and much more on finger tips. Well, the portal is patently in synonym with impressive TAT.
Lend your ears to Vishesh Nangia, CEO, PowerPoint Cartridges, who echoes, "Most of our clients come to us after dissatisfaction with their previous vendor with respect to service gaps, quality & cost issues, data security and accountability. Through effective face-to-face communication, our team understands all their concerns and pain-points, and in turn tries to meet their expectations by rendering the right solution".
The Art of Cutting Costs
If discovering unprecedented ways of cutting organizational costs is a Hollywood cult classic, PowerPoint's top-of-the-line print fleet auditing software might not be the Tom Hanks, but it will inevitably play a typical 'Morgan Freeman' - a strong, unavoidable & most handy role in the flick. The software enables clients to track their complete printing activity, check toner level, watch out for the printing device's physical condition, and that's only the tip of the iceberg.
Tracking, analyzing & printing report of the activities can be done user, departments or locations wise, not to mention the audits for security leaks and printing volume to understand overall usage trend of the print armada. Besides its compatible laser cartridges saving clients' money from
expensive OEM cartridges without compromising on the quality and the commitment towards environment, this is another way PowerPoint cuts the costs significantly by optimizing the print fleet, creating print policies and reducing the waste of consumables like paper, toner & electricity.
PowerPoint's PIN/Access card based secure print solutions contribute to data leak prevention and ensure that a wrong person never accesses confidential or sensitive documents even by mistake
A Secured Environment Emits Confidence
Above all, printing & scanning in a secured environment is of paramount importance. PowerPoint's PIN/Access card based secure print solutions contribute to data leak prevention and ensure that a wrong person never accesses confidential or sensitive documents even by mistake. Alongside keeping a tab on unattended print jobs, letting to lock the print jobs with 'keywords', and thus assisting to limit the print job to only specific document varieties, using the 'follow me' feature, it guarantees that the printed and scanned documents are only accessed by the destined user. It also helps to check the printing of confidential/personal files you do not intend to permit within the office space.
Data however is never an internal affair. As the number of internet-connected devices skyrockets into the billions, data loss prevention is an increasingly important part of any organization. Perceiving this problem statement that flares up in magnitude, PowerPoint's printing solution saves the entire print job backup in compressed PDF format for future use. In case the client deletes an important document by mistake, the authenticated user can easily retrieve the same from the server. In addition, the server also keeps soft print job backups for auditing the content being printed. "We maintain great security ethics in our services, ensuring confidentiality of what they print and when they print," adjoins Vishesh.
The company completes its 3600 security loop by tightening the document sharing process as well. The print fleet management software allows sending scanned documents directly to the targeted system, and keeps a proper check on the target email address of authenticated users, and hence liberates clients from the wary of safety issues. "Most of the Multi-Functional Printers (MFPs) provide scan-to-email functions, wherein you need to type target email address and everyone can send documents to anyone. Whereas, eradicating the need for typing & selecting, our software automatically sends emails restricted to the authenticated users," adds Vishesh. Furthermore, PowerPoint facilitates corporates & multi-location organizations with centralized print center without sacrificing print job security. While allowing a single point of control and oversight of all enterprise real-time print jobs & queues, the center also relieves clients from the stress of centralized print server failovers through its appreciable fault tolerance feature.
Powered by all these carefully-built components of its printing solution and back-lifted by its dynamic R&D which consumes a huge chunk of investment to regularly upgrade the solutions delivered, PowerPoint in case of client's dissatisfaction offers 100 percent money back guarantee on all its services! Wonder how many companies do this. One of the huge factors that generate this difference however is its workforce.
En Route to the Future
PowerPoint travels in harmony with these insightful words from Richard Branson, "If you take care of your employees, they will take care of the clients", and thus providing equal opportunities for the employees to grow in a highly interactive workplace, where they can scribble their thoughts. Having better employee morale, every thought is counted and approached with respect. "Our team has innovation in its DNA, and they are all set to launch the access-card-based highly secured pull-printing feature in our solutions," concludes Vishesh.
Turning back the pages, PowerPoint takes pride in its extraordinary growth story, which started from Mumbai and thrived by leaps and bounds to outreach every nook and corner of the subcontinent. Within the last 365 days, the company has opened three branches respectively at Kolkata, Hyderabad and Chennai. Lucknow branch is the next one in the pipeline, which is expected to kick-start its operations soon. Consistently striving to reach the last mile of customer with the help of its franchisee network, PowerPoint has no intention to take the foot off its growth accelerator anywhere in the near future.
Key Management:
Vishesh Nangia, CEO
Vishesh is a self-motivated professional with more than 12 years of experience in managing multiple business roles simultaneously. He possesses deep rooted experience in managing large scale projects from the requirements gathering phase to completion.
Offices:
Mumbai (headquarter), Delhi, Hyderabad, Ahmedabad, Bangalore, Kolkata & Chennai
Offerings:
Managed Print Solutions
Compatible Toner Cartridges
Printers Copier Toner Supply
IT Hardware
Software