Aguapuro: Turnkey Solutions Addressing Customer's Evolving Demands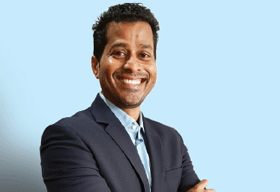 The domino chain of events was instigated in 1998 by one of Jitendra's customers, who approached him for setting up a filtration unit and ended up giving him an order for developing a small water purifier machine for that application. Jitendra's world shifted on its axis, when the perfection of his work brought him orders for thousands of those units from the same customer. Thus, Aguapuro was incorporated overnight as a Proprietor concern without any proper planning and zero investment, where even the required govt. licences & registration was taken after the order was received.
Jitendra's technical expertise has always been the hallmark of his trade that bestowed him with several notable projects demanding diverse products & services under his product category – all of which this aggressively hard worker lapped up without denying and provided custom-made solutions to every customer for their water types, quality& applications. He recalls a time when Aguapuro simultaneously handled the implementation of over 20 water plants for swimming pools in commercial & residential sectors. The firm began providing solutions out of standard plants after becoming a private concern in 2009. Nevertheless, new product development being a sector it always seeks to venture in, it kept expanding its stunning variety portfolio with solutions such as bottled water, beverage lines and waste water treatment plants among others.
With the firm's fame spreading like wildfire (predominantly through client references), Aguapuro got the opportunity to prove its mettle to set up a U.S.-based bottled water plant in Mumbai. Successful accomplishment of these kind of projects gave it the fortitude to evolve into a turnkey solution provider for bottled water industry, (albeit choosing the right partner to get allied machines was a tough nut to crack), which gave it a distinct edge in the industry and caught the eyes of bigwigs. However, the big break that placed Aguapuro high on the charts was the AMMA Mineral water project for Tamil Nadu Government in 2013, Tanzania Military Bottled Water Project in 2018 where it implemented turnkey bottled water lines in record breaking time.
The company has shown continuous growth in its turnover over the years, tremendous credit to its thirst for innovating a space with technological advancements and constantly upgrading its manufacturing facilities. "We believe in achieving clients' vision successfully through technology & innovations, partnership & co-operation, creation of a sustainable future and careful derivation of products and solutions to achieve the ultimate goal," remarks RashmyRane, Director, Aguapuro. No wonder, Aguapuro is poised as one of the excellent
engineering manufacturers in the water treatment field, renowned for its capability to understand customer's demand & vision in-depth and provide complete one-roof solutions with world class products and the best possible application support, all the while keeping the time frame in mind.
Aguapuro was incorporated overnight as a Proprietor concern without any proper planning and zero investment, where even the required govt. licences & registration was taken after the order was received
Turnkey Solutions under Single Roof
Not just manufacturing and supplies, Aguapuro takes care of the complete project management for clients including Pre & Post Project services. It includes providing Project feasibility study report, financial analytical reports, Machinery foot print designs, Plant Layouts, Building designs, P & ID, Electrical and utility drawings, Process design, Product design (including recipe & packing) &packaging, Generating Product Portfolio, Generating & implementation of the Micro correlation charts in implementation of the project, Installation & commissioning, and HR assistance & Training.
Comprehending the crucial role infrastructure plays in promoting a company, Aguapuro not only maintains a 15000 sq. ft. property fully equipped with modern state-of-the-art manufacturing facility, but also has highly-trained personnel to do justice to these technically advanced machines. Furthermore, Aguapuro has implemented SAP/ERP systems to coordinate & manage the work factor and maintain quality check at each production level; thereby ensuring zero rejections and timely project handover. "I value my time as well as others. Hence, I always make use of my precious day working and travel at nights," proclaims Jitendra.
Aguapuro is an ISO 9001: 2015 certified company that believes in inspiring standards & achieving quality goals. When it comes to quality, Aguapuro is counted among the very few best manufacturers and suppliers. All of its equipments are manufactured with high quality raw materials and undergo quality check norms to ensure supreme quality machines. Water scarcity being the biggest challenge, Aguapuro provides zero water discharge solutions to ascertain that not a single drop of water is wasted while providing pure water solutions.
The Rock of Gibraltar
Aguapuro has its state-of-the-art manufacturing facility & registered office located strategically in the financial capital of India– Mumbai. "As water in itself is a critical issue to handle, with the help of our enhanced R&D team we offer complete investigation of the issues and similarly derive the necessary solution in a cost effective method," remarks Jitendra.
His wife Rashmy is the true definition of partner, who complemented Jitender's weak points and streamlined the Admin & accounting section. "Besides them, my people (workers at factory, installation team, administration team, accountants & others) and customers who placed their trust and faith in me & Aguapuro are my rock of Gibraltar, fuelling me to reach new heights," emphasizes a gratified Jitendra. Even now, Aguapuro generates the first bill of the year for its first customer to pay its honour. Though achieving an organic growth was a daunting task without any financial support, he was inspired by the confidence of the suppliers, who allowed Aguapuro to take credits, without whom, according to Jitendra, he couldn't have achieved these milestones.
The firm that started exports through merchant exporters in 1999 and direct export in 2000, today derives more than 30 to 40 percent of its turnover from exports. It made JV with a Nigerian and Columbian Partners and still working to expand their horizons. Aguapuro is collaborating with some reputed organisations in the field of Green energy resources & water management. It also has been conducting training programs in major industries to create awareness and set up a module of implementation process so that the society could be benefited in return.
At present, Aguapuro is keen on providing solutions for sewage and waste water recovery system wherein water is recycled and reused for industrial and non potable domestic use; thereby reducing the overall water usage of the industry and society. Banking on constant innovations, Aguapuro Equipments is conscientiously surging ahead as a trustable brand to bet on.
Key Management:
Jitendra C. Rane, Founder& CEO
RashmyJitendraRane, Director
Clients:
Tamil Nadu Government (implementation of turnkey bottled water line for AMMA Mineral water project), Tanzania Military (bottled water Project), Parle Agro plant– Uttara Khand (2 streams of 30000 LPH water treatment plant), Parle Agro plant – Mysore (2 streams of 40000 LPH water treatment plant), AJE Group 'BIG COLA' – Mumbai (1 Lakh LPH water treatment plant) for Implementation of Turnkey Water treatment plant for AQUAFINA Franchise, Nourishco under Brand TATA Plus (turnkey Nutrient water line) to name a few