The Invisible Payments Are Here; Are You Ready for it?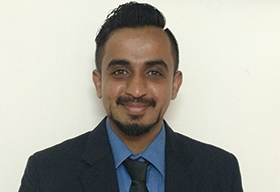 But the current scenario is far from ideal, as a consumer the most frustrating part when one goes to a store is to stand in line to make one's payment or when shopping online one has a declined payment due to operational complexities. Retailers and e-commerce companies are losing out on millions due to lag in payments within a matter of seconds. How many times have you, as a customer gone back and completed a declined payment?
Consumer expectations of payments are changing drastically, the lesser the hassle to pay, the more value they contribute. Instant gratification and impulse buying is a growing trend among the millennials and this is greatly impeded if payment tends to be an obtrusive piece of the purchasing experience. That's the premise behind invisible payments. The idea is to abstract the transactional part of commerce and enhance the overall experience.
Retailers, e-Commerce companies and merchants are working towards making the payments experience seamless and swift. To capitalize on this trend of "immediate buying" there has been an explosion of innovations in the payments field with cards being replaced by mobile phones and mobile wallets taking over our digital payments arena.
Merchants have been weary as to select the correct acceptance technology for mobile payments as there is no clear picture on the adoption tendency. But payments are critical to a successful omni channel strategy and simple and friction less transactions are the key to success. Consumers how ever, want more than just a new payment mechanism and have been slow to adopt any of these mobile payment services.
Consumers will not be happy with just another means to pay; rather they would be truly interested in adopting something that brings convenience, simplicity and value to their payment experience.
Majority of the mobile payment services launched till date have focused mainly on the payments mechanism. Consumers might not be happy with just another means to pay; rather they would be truly interested in adopting something that brings convenience simplicity and value to their payment experience.
What is the way out of this conundrum that the industry faces?
Invisible payments a payments approach which involves making payments a simple service that can be called as per certain defined standards that would allow payments to fade into the back ground and thus making it practically invisible.
Key factors that would help in the successful implementation of invisible payments
1.Banks investing on back end infrastructure-
One of the key links for invisible payments to be a success is if the banks are ready to accept the ever-evolving payments means and methods in an agile manner. Banks need to invest on both software and hardware to make sure they remain relevant in this current age and time. They need of the hour is a 21st century payments solution which will make banks agile and revolutionize their back end payment infrastructure.
2. Point of sale to adopt new technology-
The payments stalwarts and retailers need to come together to successfully set standards and make the "point of sale" embrace new technology.
3.Hardware/operating systems to be in sync
Apple and Android currently owns the biggest chunk of market share with respect to mobile operating system and apart from this new hardware such as wear ables are looking to shape the future. They need to work together to come up with uniform coding standards for development of payment services.
4. Regulatory bodies to ensure security
Unless consumers feel secure about their payments,adoption of new technology is always going to be a big difficulty.This is where the regulatory bodies play a key role in defining, implementing and regulating safe payments standards.