A Look into the Logistics Sector for 2018 & Way Forward for 2019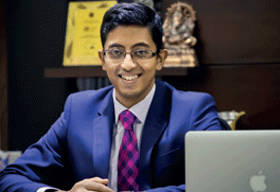 Headquartered in Bangalore, DTDC Express is one of India's courier delivery services company offering Domestic Services, International Services, Premium Express, Priority Services, Supply Chain Solutions and many more.
The year 2018 was a year of economic sobriety for India, dealing with massive global geopolitical volatility. But there were a few industries which registered great progress and growth, the logistics sector being one of them. The sector grew at a rate of 8-10 percent over the financial year, which is a marked improvement over the compound annual growth rate(CAGR) of 7.8 percent registered during the last five years. In fact, India moved to 35th rank in the Logistics Performance Index 2016-17 from 54th place in 2014-15 FY. Currently, estimated at a valuation of $160 billion, the industry is expected to touch $215 billion mark, strengthened ably by a few key factors.
Key Developments during the Year
During November last year, the logistics sector was granted infrastructure status, which substantially enhanced the viability of the sector. The grant has enabledthe industry players to'avail infrastructural lending at easier terms', with enhanced limits which has in fact encouraged more security from insurance companies and has unfolded multiple opportunities for the sector.
The implementation of GST has also contributed immensely to the growth of the sector. With greater uniformity, logistics companies now do not need to establish storage centers and warehouses at every state to avoid taxes. It has also enabled route optimization, as fleets can now travel on the most cost-efficient routes, which earlier they could not due to tax issues. For emerging players who are driving a significant change in the industry through technological
disruptions, such avenues of funding are a boon.

Lastly, the e-Commerce boom has contributed to a significant spike in the services demand for the sector. All delivery service providers in the country have handled massive order volumes for e-Commerce giants, especially during festive seasons. Many large logistics enterprises are opening offices and expanding networks across Tier-2 and Tier-3 cities to cash in on the Ecommerce boom in the sector.

" The logistics industry is gradually warming up to the idea of introducing new-age technological solutions to transform supply chains into self-sustained, fully efficient processes"

Challenges Faced
The logistics industry is extremely fragmented with a lot of smaller players that are unfamiliar with the relevant technologies transforming the sector globally. This factor, combined with a lack of transparency among the various stakeholders in the industry such as transporters, fleet owners, customers, last-mile agents and others have stilted the growth of logistics. Furthermore, the high-operational costs, such as the constantly rising prices of conventional fuels, enabling conventional vehicles with cutting-edge tech tools, such as sensors, and establishing a digitized customer information and feedback framework is posing a strong challenge to industry optimization. Another major impediment is the labour challenge in the market. There is a huge need of quality labour at blue collar levels and also management and administrative talent. Both are in short supply and due to high demand and continuously escalating minimum wages it is becoming difficultto hire and retain people which are essential for this industry. Lastly, the involvement of e-Commerce players in developing their own dedicated logistics team adds an interesting dimension for specialized logistical service providers and third-party players since customers are themselves becoming competitors and elevating the standards of service performance that all players need to adhere to.

What lies ahead?
The logistics industry is gradually warming up to the idea of introducing newage technological solutions to transform supply chains into self-sustained, fully efficient processes. Technologies such as RFiD, FASTag, and IoT have played a key role in the Indian logistics sector. These developments have enhanced cargo and vehicle safety, operational efficiency, continuous response to customers and streamline the process to make it a lot quicker and transparent. The logistics industry is expanding exponentially and is well suited for application of machine learning and AI to automate and improve process while addressing the needs of optimisation which would reduce costs and make processes more efficient.

A recent report by McKinsey predicted that, digitization of logistics will lead to a 30 percent reduction in the operational costs for the entire logistics industry. Combine to it a greater market demand boosted by e-Commerce, more customers from Tier-2 and Tier-3 regions and strong customer satisfaction, and the logistics sector seems to truly be a on the fast lane to progress in 2019 and the years that follow.